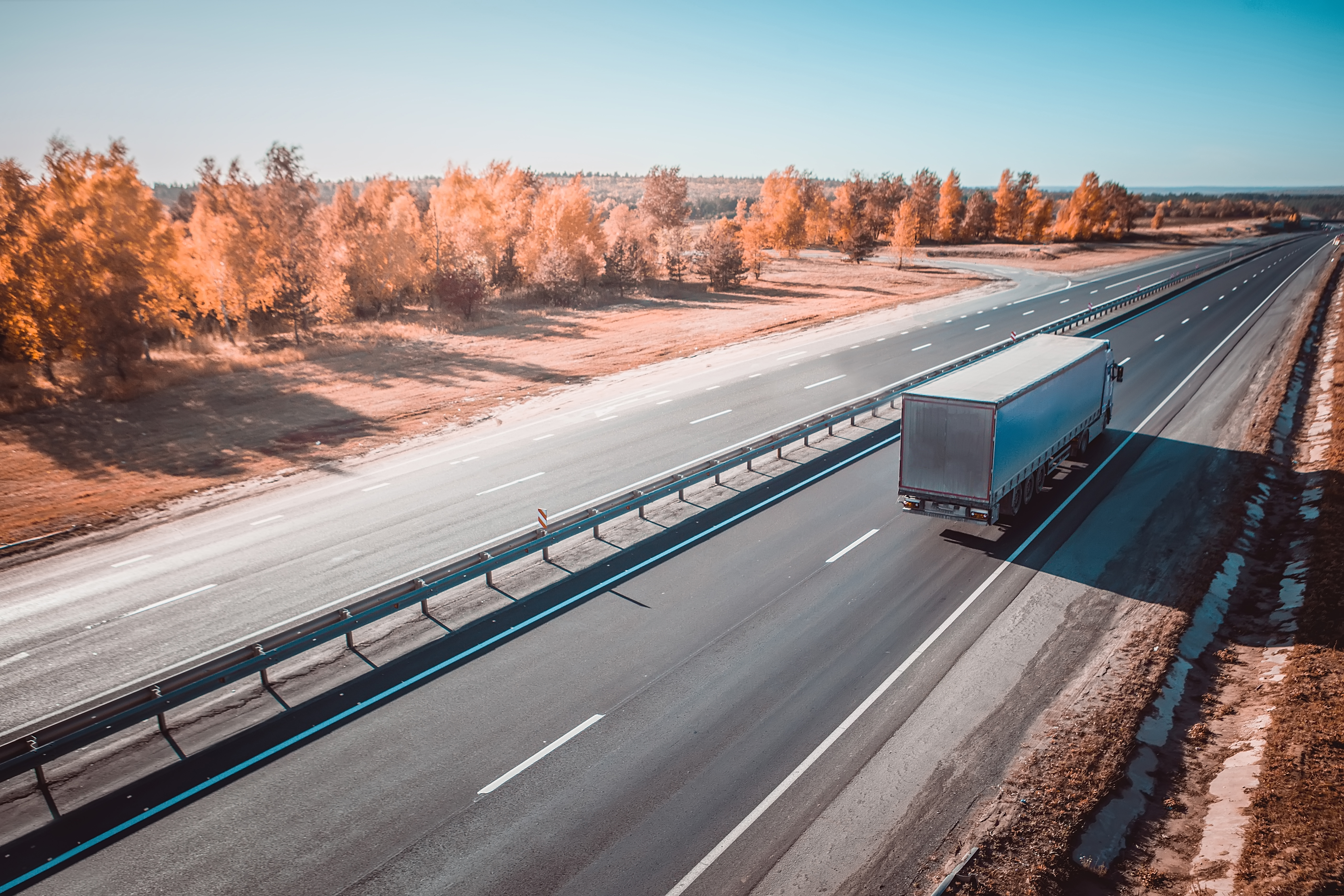 The perishable nature of fruits and vegetables means produce businesses require freight they can count on—services that are efficient and fast enough to accommodate a brief freshness window. Along with balancing cost and speed, businesses also face several other factors that can affect how difficult and expensive it is to get their produce from point A to point B.
Here's what you need to know about produce freight rates in North America, and how your business can benefit from Silo's produce transportation network.
Seasonality and demand affect rates
The biggest factors that affect produce trucking rates are seasonality and demand, particularly during peak season, which sees increased rates (especially for refrigerated trucks) from early spring to summer. In the U.S., the largest volume of fruits and vegetables is produced, shipped, and imported from February to July.
According to the DAT North American Freight Index, freight use rises over 30% during peak produce season. The plethora of produce that requires time-sensitive shipping during this time causes demand to increase, with rising competition also causing availability to shrink.
Refrigerated trucks in particular are available to shippers willing to pay the highest rates since carriers often take advantage of demand spikes by increasing prices. This affects the market as a whole—while the produce season can be profitable for carriers, shippers in less serviceable areas may suffer from capacity shortages and higher rates.
Headhaul and backhaul rates
Some carriers also consider the type of delivery you're requesting to determine produce hauling rates. Rather than simply charging by day of the week or distance, they may also factor in whether the load is a headhaul or backhaul.
Headhaul loads see shipments sent to a nearby location. They're usually preferred by carriers since they're more profitable and the return distance is relatively low—the longer the distance traveled without transporting goods, the more money a carrier tends to lose from overhead expenses (such as gas, labor, etc.).
Backhaul loads are shipments made on the way back from another trip. They combine shipment requests to make the most out of distance traveled, with carriers assigning backhaul shipments to truckers en route from a headhaul shipment. Backhaul shipping rates are usually lower, meaning carriers profit less, but customers get better rates.
When demand increases, headhaul and backhaul rates can overlap, causing shippers to pay excessively high prices.
How to deal with fluctuating rates
Due to the volatility of produce hauling rates, you may be wondering what you can do to control costs during high-demand seasons. Here are some tips to secure reliable shipping for your fruits and vegetables.
Look for technologies that help with securing freight transportation
Platforms like Silo streamline the freight booking process so you have less to worry about. Look for solutions that provide easy booking and instant quotes, as well as the ability to track rates. Some companies even offer to communicate with carriers on your behalf, so you don't have to deal with the back and forth.
Learn about produce seasonality
Being aware of peak seasons (i.e., which areas experience high demand during which months) allows for more informed decision-making so you can conduct business in a more cost-effective manner. Planning ahead of time based on pre-existing information ensures you'll be prepared for fluctuating produce hauling rates throughout the year.
Pay attention to average market rates
Wondering if you're paying too much? Looking at load-to-truck ratios for return trips and average market freight rates helps you determine if you're being charged fairly. Another thing to note is that while pricing is important, you should also prioritize the quality of service you're receiving. Delays from unreliable service can be a huge detriment and end up costing you more in the long run.
Make your business more carrier-friendly
By marketing your business as easy to work with, you'll be able to attract more selective carriers who offer better produce freight rates. Effectively communicating with carriers and providing accurate volume estimates can go a long way. You can also emphasize that your business has driver-friendly facilities, and allow for a certain degree of flexibility in shipping hours.
Prepare with time-specific contracts
Time-specific contracts lock in quarterly or annual rates so you won't have to worry about fluctuating rates. Setting this up with dedicated carriers during low seasons ensures your business won't be affected by peak season.
Silo provides the best produce freight rates for your business
Shipping doesn't have to be a chore. Silo makes life easier and more profitable for distributors and shippers of all stripes. We make freight booking simple, affordable, and reliable.
Experience the power of Silo's produce transportation network with one-click booking. Our platform allows you to access the best rates across all providers for fast and cost-effective produce hauling.
Plus, you'll benefit from connected expense tracking. Freight expenses are linked to orders, with all costs centralized so you know your breakeven rates. Silo communicates with produce freight brokers on your behalf, so you can focus on other elements of your business.
Our freight booking feature provides your business with affordable rates and faster quotes. All you have to do is plug in an order's information to receive an instant quote and cost estimate.
Other features to streamline your efforts:
The real-time vendor portal. Give your vendors real-time insight into price after sale shipments. A more transparent service results in a preferred experience and stronger, more reliable business transactions.

Quick payments. Silo offers payment solutions that streamline your AP and AR. The faster you get paid, the more cash you have in-hand.

Controlled profit margins. Compile past data, compare averages, set minimums, and respond to trends in the market. No more smoke and mirrors—you set the price that earns the profit desired.
With little to no burden on IT, Silo offers first-class customer service, with top-notch technology and financial services that help your business thrive.
Our network and features are always expanding, so check back often to see what's new.
Want to get your freight booking in order? Request a demo with Silo today!