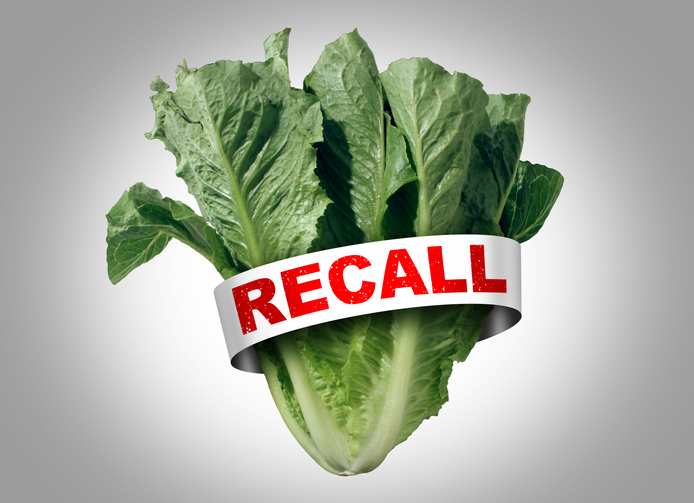 Produce is a constant source of recalls and safety concerns in the food industry. It therefore becomes absolutely critical for produce businesses to manage recalls.
Produce recalls along the supply chain are often the result of insufficient handling and the fact that perishable foods are inherently subject to deterioration over time.
Regardless, it's the responsibility of producers, grower-shippers, and wholesale distributors to adhere to the many different regulations set by the government. After all, these regulations are put in place to ensure consumer safety and product quality.
In the event of a produce recall, information on the product's origin, manufacturing, and storage are promptly captured. This helps safeguard customers and allows for a swift response to prevent damage.
In this article, we'll take a look at the causes of recalls in the produce industry, strategies to manage them, and how Silo can help your produce business with recall management.
What causes recalls in the produce industry?
Throughout the process of handling, shipping, and transportation, fruits and vegetables can be affected by a number of things that can cause quality deterioration and spoilage. Some of these include:
Changes in temperature while in transit

The incorrect administration of pesticides, fertilizers, or preservatives

The total amount of time spent in shipping
Even with rigorous regulations in place, the sheer volume of today's production quantities is so substantially high that a small percentage of defective items can sometimes slip through the cracks, making their way through the supply chain and remaining on the market until caught.
4 strategies to manage recalls in the produce industry
1. A dedicated recall management system and workforce
The first step in managing recalls is setting up a predetermined team that will be in charge of overseeing the recall process completely from beginning to end. If you already have a team together, make it a habit to review the composition of that team and the way it's organized on a regular basis.
Each person should have designated duties and responsibilities. A recall coordinator should be put in charge of the group so that they can keep an eye on how well it's running.
2. Effective communication
When a contaminated product is discovered, it's an essential part of recall management to report it as soon as possible to all external and internal stakeholders, including legal departments, marketing, and PR teams. For larger operations, this includes communicating with store locations across the country.
It's crucial to automate the process of reporting and responding. Regardless of whether alerts are sent via text message, email, or phone call, it's imperative that the recall team focus on providing clear guidance concerning how to identify the product in question and what measures stores should take, as the recall team will be held accountable for any inconsistencies that may arise.
3. Proper documentation
It's important to monitor processes and maintain detailed records throughout the entirety of a recall, beginning with the first inquiry, continuing through to ongoing communications and resettlement.
Monitoring entails making certain that responses have been received, that answers have been recorded for each response, and that you keep track of the amount of produce that's been recovered and pulled from shelves.
Manually recording data through things like spreadsheets can be inefficient, creating room for costly and time-consuming mistakes.
You can improve efficiency in recall processes through access to reporting information, provided in real time by software platforms. Utilizing technological solutions can increase transparency, allowing recall teams to better manage the process from start to finish.
4. Complete traceability
Traceability is essential for recall management, protecting the integrity of the supply chain and facilitating recalls in the event that they become necessary. An enhanced supply chain should be able to coordinate food recalls even across international boundaries.
For compliance purposes, each participant in the supply chain should record and disclose information about the sourcing, processing, transportation, and storage of the food in question. This is made much easier by today's technological advances.
For example, take scales that are equipped with barcode readers. These can serve as critical tools for identifying points in the traceability system, helping with monitoring extensive quantities of produce.
A traceability system that's been thoughtfully developed makes it easier to comply with regulations, providing data that can be used to enhance internal operations, ensure the health of consumers, and reduce the expenses associated with recalls.
Manage recalls effectively with Silo
Effective recall management solutions make it easy to track down problems before they happen. Technological platforms can be easily integrated into a business' standard operating procedures so that information is more accessible.
Silo offers greater insight into your company's operations. Business processes can be centralized, allowing all employees to record data in one place that can later be accessed and viewed not only by the edits made, but by who made them.
If you're looking for a way to improve your recall management processes, book a demo with Silo today!