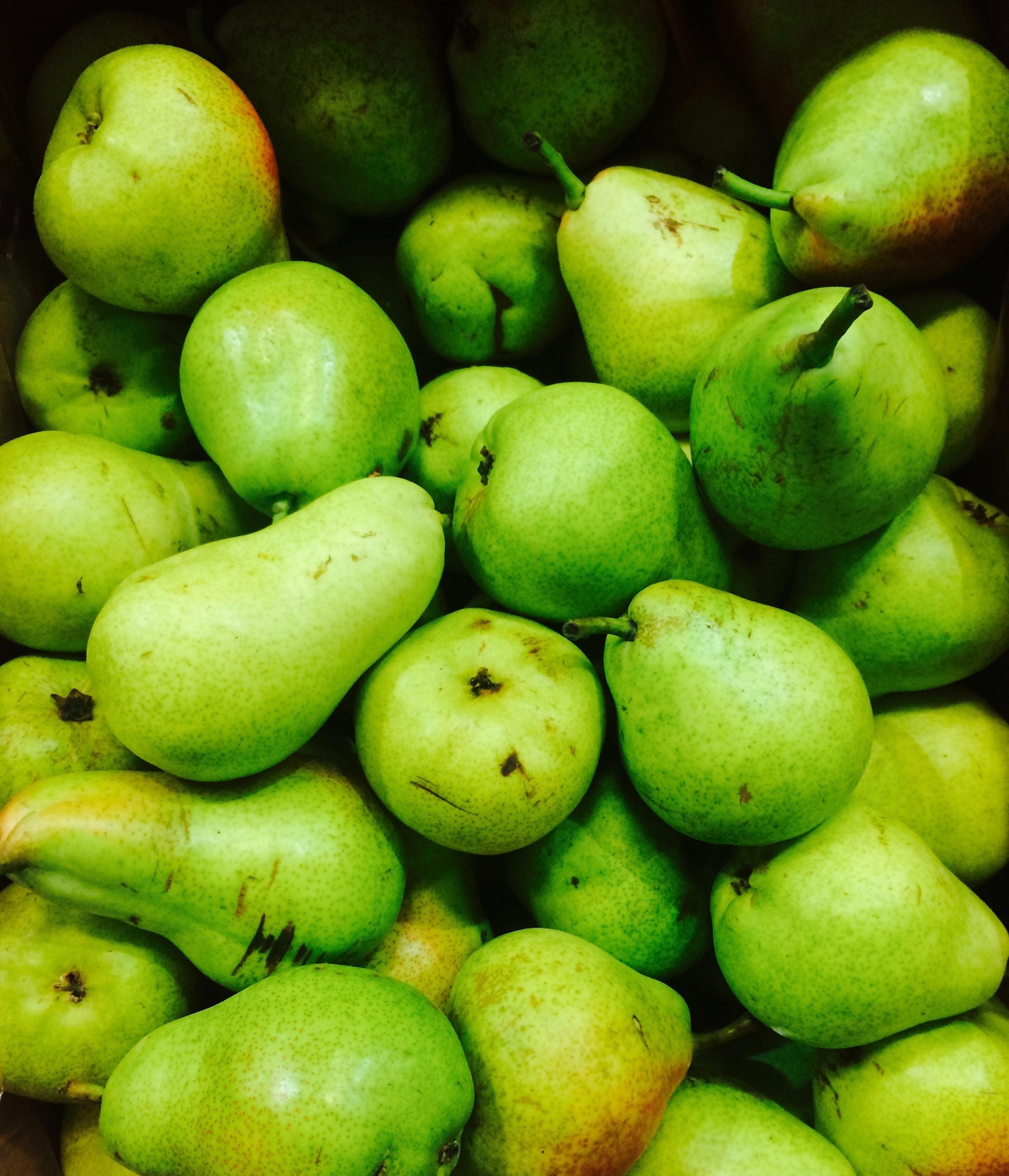 During the holiday season, it's paramount for produce businesses to introduce the right products to promote their inventory and increase sales. This is one of the best seasons to provide specialty produce based on certain festive themes.
In this article, we'll discuss what holiday fruits and vegetables are in season, some tips for getting your produce in front of holiday shoppers, and how Silo can help you leverage market trends.
What fruits and vegetables are in season this time of year?
Here's a list of produce that you can offer customers this holiday season. These fruits and vegetables are enjoyed for their nutritional content and convenient preparation, eaten fresh or preserved for later use.
Holiday fruits
Pears: Pears come in various sizes, ranging from the classic hourglass shape to the large and round Chinese Pear. This sweet fruit's white and juicy flesh has the sweetness of an apple, along with a tinge of citrusy flavor. For consumers, they make for delicious holiday poached pears.

Apples: Apples are favored by customers for their versatility and can be directly consumed as a snack, or used in various dessert preparations. Warm apple pie during the colder winter months is a particular favorite among shoppers.

Crabapples: Crabapples resemble apples, but are 2 inches or less in diameter. They're best picked during the winter, and when they're in season, they're great for pectins, pickles, liqueurs, and pies.

Cranberries: Cranberries are a hallmark of the holiday season. A high concentration of phytonutrients gives them their trademark bitter and sour taste. Besides being nutritious, they find a lot of use as Christmas decorations, as well as in jams, juices, and jellies.
Holiday vegetables
Rutabaga: Rutabaga is a type of root vegetable that's abundantly available starting in the fall and into the holiday season. Consumers buy this vegetable to use it in holiday casseroles and in mashes.

Cabbage: Cabbage tastes best when frost-kissed during the winter. It can be steamed or braised to use in a variety of dishes. Interestingly, German families also ferment cabbage to make sauerkraut to eat during New Year's Eve (a tradition for good luck).

Carrots: In general, carrots promote eye health and are great for weight loss, but are also enjoyed during the holidays simply roasted or used in salads. They're also used in Christmas carrot cakes.

Beets: Beets are high in vitamins and minerals, and are a great addition to holiday meal preparations, whether roasted or accompanied with steak.
5 tips for promoting holiday fruits and vegetables
Here are 5 tips for promoting your produce leading into the holiday season.
1. Evaluate holiday market demand
Holidays are typically a time of peak demand. A systematic estimation of demand will allow you to better align your operations with the needs of your customers, effectively reducing waste.
Produce businesses typically have the option of three marketing channels: wholesale marketing, a direct-to-consumer approach, and processing. Choosing one of the three requires a thorough analysis of the market, as well as customer behavior.
Regardless of your chosen channel, it's recommended to focus on these points when evaluating holiday market demand:
Defining a geographical market and identifying potential customers within it

Estimating unfulfilled seasonal demand relative to how many consumers within a market buy at present

Knowing who your competitors are, where they are located, and what products they offer
2. Increase your online presence
Online visibility is often neglected, but is nevertheless extremely important, especially during the season of December produce. With an online presence, produce businesses can expand their outreach to customers.
Determine first your target demographic. That way, you can tailor content around what customers may expect from your produce, allowing you to grow your social following and effectively increase sales.
3. Establish marketing partnerships for social engagement
During the holiday season, partnering up with brands to pair with holiday produce can do wonders for promotion.
This may be, for example, collaborating with businesses that sell culinary equipment, spices, and complementary ingredients for recipe creation to boost overall sales through a holiday campaign. You might also consider collaborating with cookbook writers, bloggers, social media influencers, and hosts of culinary shows that talk about fresh produce.
Another way to increase social engagement is to hold a contest where customers can submit their favorite holiday recipes using your produce.
4. Invest in attractive packaging
Although priority for customers usually falls on a product's flavor and texture, the right kind of packaging can significantly impact the attractiveness of your produce. During the festive season, attractive packaging can make your December produce more desirable to holiday shoppers.
Ribbons, eye-catching colors, and bands around clamshell containers and boxes are great ways to stand out. While this requires a bit of initial investment, you'll likely see it paying off in increased sales.
5. DIY meal kits and recipe ideas
Another promotional tactic is working with companies who will include your produce in holiday Do-It-Yourself meal kits.
Consumers choose meal kits for convenience, though some do so as novice chefs looking for more knowledge on preparing or cooking meals. DIY meal kits can educate consumers on how to use certain produce while allowing them to prepare tasty meals in the comfort of their own homes.
Recipe ideas printed on the packaging of holiday produce can also be educational in nature. Produce businesses can give customers ideas for how to prepare their produce and how they can effectively incorporate vegetables and fruits into their daily lives.
Professional cooks and nutritionists can advise on the creation of new, delicious, and healthy recipes. Recipes should encourage consumers to purchase your produce, encouraging them to buy a larger volume than they normally would.
Leverage market insights this holiday season with Silo
Promoting holiday fruits and vegetables and achieving your desired results can take time and effort. Produce businesses must constantly adapt to consumer trends and market dynamics.
Silo can help you with utilizing reliable market data. Using Silo, you can make more informed decisions to increase long-term earnings.
Book a demo with Silo today!