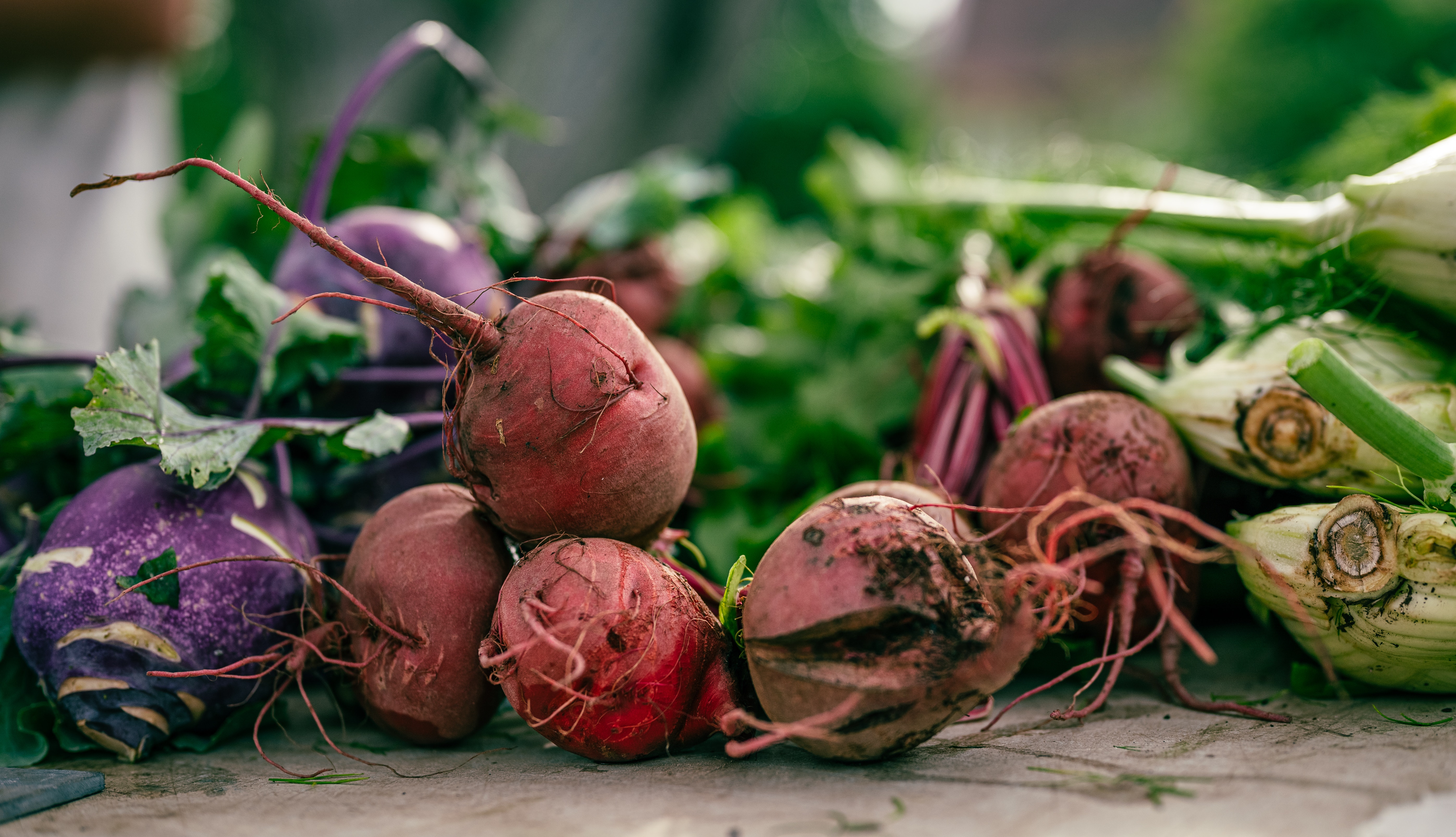 The advent of autumn is brought in by chilly weather and the leaves changing colors. Customers begin opting for more filling, hearty, and substantial meals, which means fall fruits and vegetables experience a significant uptick in sales.
When produce is in season, it tends to cost less to produce, supply, and purchase, which is why it makes sense for wholesale distributors to target fruits and vegetables when they're currently trending.
Check out our guide on fall season fruits and vegetables for wholesale distributors, and how Silo can help you leverage seasonal trends.
Marketing fall produce
Want to take advantage of produce while it's in season, but not sure how? Here are some marketing ideas for when the leaves start to fall.
Market for holiday sales
Wholesale distributors can capitalize on greater demand during holidays by centering marketing efforts on the holiday season.
For example, Labor Day in September means picnics and barbecues, so it'd be best to focus on selling autumnal fruits and vegetables that not only mark the end of the summer, but are most commonly consumed during these gatherings. This may include blackberries, tomatoes, corn, squash, leafy greens, and so on.
Halloween in October is when pumpkins and apples see a huge increase in sales. To advertise, consider putting this produce on full display with prominent imagery of jack-o-lanterns and candy apples.
Although Thanksgiving in November is known primarily for turkey, wholesale distributors can also market fall produce in season that's used for filling dinners, such as sweet potatoes, cranberries, chestnuts, mushrooms, and of course, fresh herbs for stuffing.
Advertise locally-grown produce
Locally-grown produce cuts down on the cost of importing fruits and vegetables and means, for businesses, a lower carbon footprint, as less fuel is used for transportation. You can market seasonal products in this way, letting customers know that they're not only doing a good thing by supporting local growers, but are also consuming sustainably.
Simply putting up a locally-grown sign, or adding a sticker or tag to the produce can go a long way.
Offer deals
When fruits and vegetables are in season, there tends to be more of it available. Wholesale distributors should consider offering deals on surplus to drive sales and prevent waste. After all, customers will be much more likely to purchase fall produce that comes at a lower cost.
Seasonal fall fruits
Here's what fall fruits are in season from September to November.
Apples
Apples are usually harvested between late summer and fall in the Northern Hemisphere. Favored for their sweet (and sometimes tart) quality, they're at their freshest and crunchiest in the autumn. There are hundreds of varieties available to sell, and many regional favorites can be sourced from local growers.
For customers, apples have many uses in the fall, including for warm pies, as applesauce, in apple cider, or to add dimension to meat dishes like pork.
Cranberries
Cranberries are native to North America and are usually harvested from bogs in the Midwest and the New England region. Considered a holiday staple, this fall produce is at its peak when temperatures drop.
Consumers use this fruit not only as a decoration, but in sauces and baked goods. They're also commonly used during Thanksgiving meals as a side dish to poultry.
Pomegranates
Pomegranates are usually grown in warmer, dryer regions like California and come into season starting in October. However, their seasonality extends into December as well. This fruit's gem-like seeds are high in vitamin C content, which supports the body's natural immune system and can be especially beneficial during the flu season.
Customers love pomegranates due to their relatively long shelf life, eating them as they are or using them in recipes like slow-cooked stews for their acidic taste.
Seasonal fall vegetables
There's a huge variety of fall fruits and vegetables to market and sell, but in this article, we list some of the most important ones. Here are some prominent seasonal fall vegetables.
Notably, certain vegetables benefit from cooler weather during harvesting. When the weather cools and frost starts to form, vegetables like carrots and beets become "frost kissed" and are sweeter to the taste.
Pumpkins
Pumpkins are a trademark of fall due to the Halloween season and consumer hype over pumpkin spice flavoring. They come into season during September, but experience the highest sales volume in October.
Although pumpkins are technically fruits (botanically speaking), they're viewed by consumers as vegetables with plenty of nutritious health benefits. They're added to stews, roasted and eaten as a side, used in desserts like pumpkin pie, and pureed for soups.
Beets
Beets come into season starting in fall, all the way through to spring. Regardless, they're at their peak during the autumn, when the soil cools and makes their flesh extra sweet and their greens much smoother.
Although customers can buy them canned, nothing beats fresh beets with that natural, sweet, earthy quality. This vegetable is favored for its versatility, eaten as is, pureed, roasted, and added to salads.
Sweet potatoes
Often sold as yams, sweet potatoes are another fall staple that peaks in popularity from late summer to winter.
What distinguishes them for consumers is their long shelf life. When properly stored, they're good year-round without any noticeable changes in quality. They're commonly eaten roasted, included in stews, baked whole, or used in recipes like sweet potato casserole for Thanksgiving.
Take advantage of seasonal trends with Silo
When you want to increase sales for fall fruits and vegetables, consider making use of technological platforms like Silo to leverage market trends.
Silo allows you to benefit from reliable market insights so you can make smarter business decisions, seize opportunities quickly, and ensure more profitable outcomes.
Book a demo with Silo today!