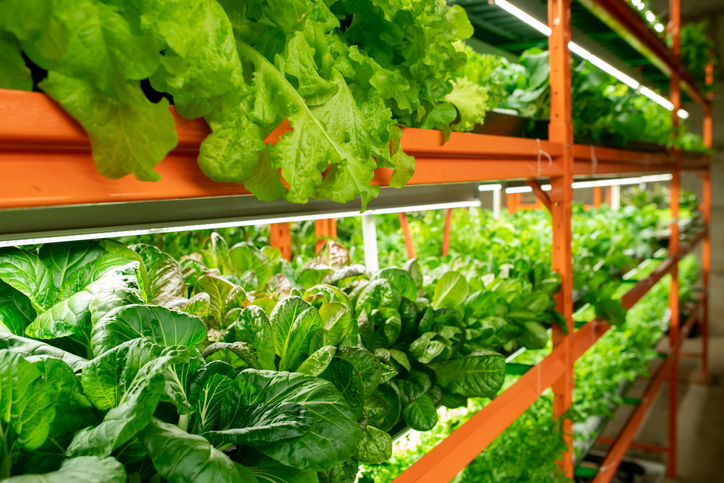 In recent years, there have been an increasing number of foodborne illness outbreaks linked to fresh produce. As the world becomes more connected, it's important to remain updated on the latest food safety trends to not only protect your business, but help keep the world's food supply safe.
In this article, we'll take a look at emerging fresh produce safety trends, as well as how Silo can help you adhere to food safety regulations.
What is fresh produce food safety?
Fresh produce safety is the practice of producing, processing, and delivering, from farm to consumer, fruits and vegetables in a safe and effective manner. Food safety regulations reduce the risk of contamination and foodborne illnesses, with outbreaks caused by the improper handling or storage of fresh produce.
To practice food safety, it's important for produce businesses to have proper procedures in place. A comprehensive preventative food safety system that helps with identifying risk can help with fruit and vegetable safety and contamination prevention.
Why is fresh produce food safety important?
The importance of fresh produce safety cannot be overstated. Fresh produce is a major contributing factor to foodborne illness outbreaks in the U.S. every year, leaving grocery stores having to deal with expensive recalls and potential lawsuits.
Contamination has serious consequences for everyone down the supply chain, from growers to shippers to distributors. Adhering to food safety regulations and implementing preventative measures can reduce risk.
What factors affect fresh produce food safety trends?
The following factors play a key role in determining food safety fruits and vegetables trends.
Consumer health
As information on healthy living becomes more accessible, consumers are becoming increasingly more aware of and concerned with their lifestyle choices.
Trends follow, with the industry being driven to find alternatives that consumers gravitate towards due to their perceived health and safety benefits.
Demand
The market seeks to meet customer demand. When customers have a need concerning food safety, an opportunity opens in the market to fill this gap.
Sustainability
Sustainability has become more of a priority in recent years as the climate crisis worsens.
As a result, food safety trends have seen a shift towards this, with solutions developed to lessen the depletion of natural resources and reduce pollution while ensuring the safety of consumable goods.
What are the fresh produce food safety trends for 2022?
It's estimated that there will be almost 9 billion people on the planet by 2050. Feeding this population will likely come with various challenges in regard to the safety of the world's food supply. More recently, the outbreak of the COVID-19 pandemic saw much change around the globe, and with it, customer needs have shifted.
Let's take a look at what fresh produce food safety trends are current to accommodate these changes.
Digitalization and automation
Produce businesses have started enlisting the help of technologies to improve food safety, reduce human error, and improve overall compliance. As the demand for fresh produce is expected to increase, the industry is likely to see more adoption of new solutions that streamline and automate operations.
During the pandemic, the impact of restricted interaction in the food industry emphasized the need for automation. The considerable labor shortage spurred companies automating parts of their business, which increased efficiency, as well as fruit and vegetable safety.
Environmentally sustainable operations
In addition to health concerns, vegetable and fruit safety trends are motivated by a variety of pressing matters, such as food waste reduction and safety for the environment.
Consumers are prioritizing produce that supports sustainability and their sense of well-being, with urban farming techniques like vertical growing and farming practices that address soil health increasing in popularity.
There's been considerable emphasis on the social and environmental effects of food supply chains, as well as a quest for effective solutions for monitoring. This is expected to promote the development of technological solutions to reduce audit burdens and provide accurate data.
Fresh produce delivery services
The busy and fast-paced nature of today's society means less time to dedicate to cooking, making the ease of meal delivery essential to the daily routines of many consumers. Delivery of fresh produce is anticipated to reach $418.7 billion by 2028, growing at a 19.6% CAGR.
The continued expansion of this industry has seen regulations on logistics and food hygiene measures being developed for fruit and vegetable safety.
Convenient products
Convenience has been highly-favored by consumers in pre-cut and on-the-go fruits and vegetables, as they're easy to grab and snack on, requiring no preparation. Pre-cut produce, however, runs a higher risk of contamination due to the equipment used, causing the government to enact stricter regulations.
Guarantee produce safety with Silo
Silo is an intuitive ERP solution that offers tracking and traceability features to help your produce business improve its fresh produce food safety procedures. Eliminate the guesswork and know your inventory through and through.
Book a demo with Silo today!