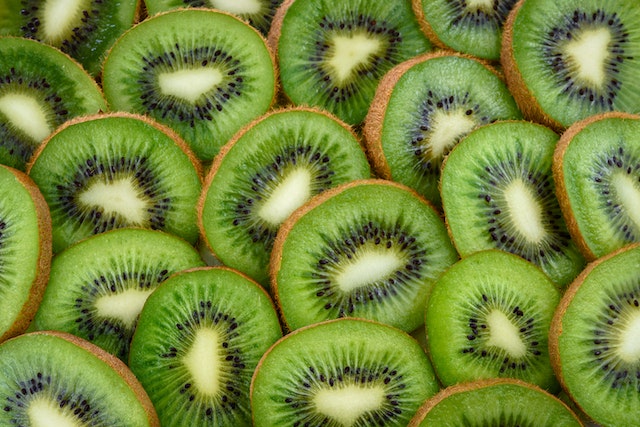 As the weather warms and spring approaches, fresh produce follows suit. While globalization has allowed fruits and vegetables to be available all year round, there are certain periods in the year when specific produce items sell the best. To be successful as a wholesale distributor, it's essential to know what's in season during which period.
In the following March fruit and vegetable guide, we'll go through the most popular produce products for the month of March to maximize sales. We'll also go over how Silo can help optimize your sales motion.
In-season March fruits
Here are some of the most notable fruits for the month of March.
Pineapples
With spring coming along, consumers start becoming more health-conscious, making fruits like pineapples popular during this period in time.
This exotic fruit is favored by customers due to its rich, satisfying taste and many health benefits. Pineapples include bromelain, which aids in the reduction of inflammation in the body, as well as vitamin C.
This fruit is versatile and can be used in many different dishes, from smoothies to salads.
Grapefruits
Grapefruit is another fruit that's at its peak in March.
Grapefruits are packed with beneficial nutrients like vitamin C and fiber, which work together to strengthen your immune system and keep your digestive system in good working order.
Grapefruits are delicious on their own as a snack or as an addition to other dishes, such as salads or juices.
Kiwis
Another popular March fruit is kiwis. The kiwi may be little in size, but it delivers a powerful punch.
Antioxidants and vitamin C make this fruit useful for warding off damage from free radicals. Fiber-rich kiwis are great for maintaining a healthy digestive tract.
They make excellent additions to smoothies or fruit bowls.
Mangoes
Mangoes, one of the most well-liked tropical fruits, are at their peak of popularity in March.
Rich in vitamin C and antioxidants, mangoes shield cells from damage caused by free radicals. They're high in fiber, keeping your digestive tract in top shape.
Consumers use mangoes in several different ways, including salsas, desserts, and smoothies.
Bananas
While this March produce is popular all year round, its popularity is especially prominent during the month of March.
Loaded with potassium and vitamin B6, this fruit has the potential to significantly lower blood pressure while providing benefits for heart health.
Bananas are great not only in smoothies, but oatmeal and cereals as well. Let's get those kids to school! Am I right?
March vegetables
Here are the vegetables that are popular during March.
Asparaguses
Asparagus is at its freshest during this time of the year, enjoyed by consumers who love its flavor, texture, and versatility.
Its high levels of fiber, vitamin C, and folate aid in digestion and immunological function.
Roasted, grilled, or steamed, asparagus is a great addition to salads or pastas, or as a standalone side dish.
Avocados
Although they're technically (botanically speaking, at least) a fruit, avocados are known to consumers as vegetables that offer many health benefits.
This pitted March produce contains vitamins B6, C, E, and K, along with magnesium, folate, potassium, and many more components that are vital to your health. These key vitamins and nutrients help in fighting cell damage over time and can slow the decline of memory and thinking.
Avocados are often used by consumers on toast, in guacamole, in salads, or as a spread.
Beets
Beets are technically available year round, though you'll find these vegetables at their freshest in March.
Beets are beneficial because they aid in digestion and maintaining normal blood pressure levels thanks to their high fiber, vitamin C, and potassium content.
In addition to their many uses in cooking and salads, beets are delicious when eaten raw.
Radishes
March also welcomes crisp and delicious radishes.
Vitamin C, fiber, and potassium are all plentiful in these March vegetables, making them a nutrient-rich food that keeps you healthy.
Radishes are great in salads or on their own as a crisp snack.
Spinach
Fresh spinach also sees a boost in popularity in March.
Spinach is loaded with essential nutrients like vitamins A, C, and K, in addition to iron and calcium. Spinach aids in maintaining good eyesight, encouraging strong bones, and lowering overall inflammation.
Raw or cooked, this versatile vegetable enhances the flavor of salads, green smoothies, and main dishes.
Boost seasonal sales with Silo
From sweet and juicy tropical fruits like pineapple and mango to crunchy and refreshing greens like radishes and spinach, wholesale distributors and grower shippers have a lot to offer their clientele in terms of March fruits and vegetables. Having a technology platform that helps you optimize your selling motion gets you the most out of your March fruits and vegetables investment.
With Silo, you'll have real-time insight into what you have on hand, how long you've had it, what vendors provide the best quality, and what customers are willing to pay all the way down the chain. Mixing business intelligence with industry developments and market insights empowers your sales team to have more informed discussions around price, leading to more fluid sales communication and optimized outcomes across the entire selling motion.
In planning mode for next season? Silo Capital is a smart and cost effective way to invest in the outcomes of key seasonal harvests. Securing high value product at discounted rates further enhance sales outcomes.
So whether you're looking for a way to boost seasonal sales with an intuitive platform, or get ahead of sales with capital to help you source the best possible product? Wholesale distributors and grower shippers can use Silo to improve their cash flow, streamline operations, simplify inventory management, and enhance their cash conversion cycle.
Book a demo with Silo today!