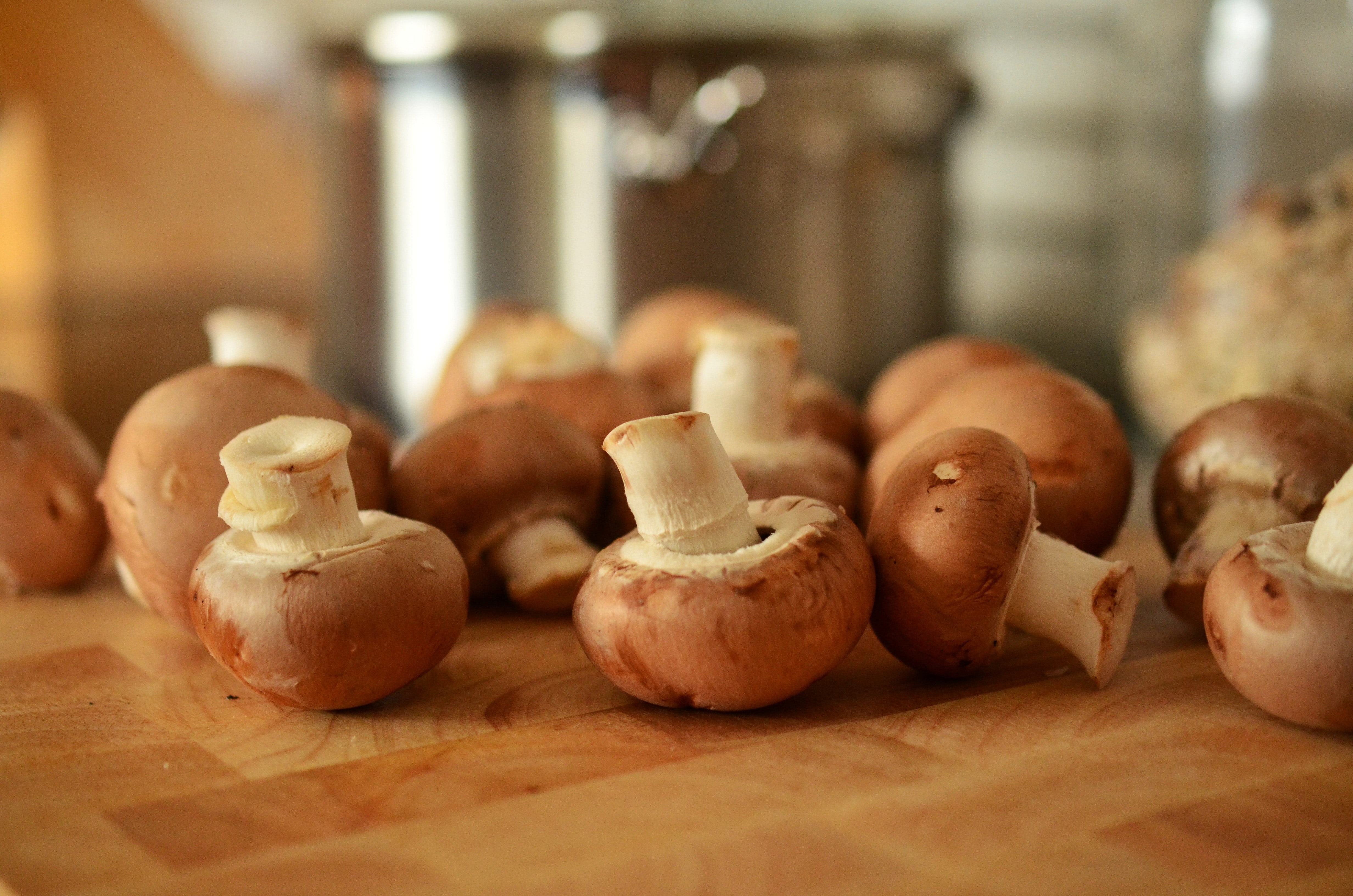 The market for mushrooms is anticipated to see robust growth by the year 2023. Growing demand among customers for fresh, nutrient-rich foods has resulted in mushrooms becoming an important component in the diets of many consumers.
Increased consumer interest means that mushroom businesses are well-positioned to see expansion in the years to come.
In this article, we'll look at various aspects of the mushroom market and also understand how modern technological solutions like Silo can help your produce business grow at a much faster pace.
What's driving the market for mushrooms?
So why are mushrooms becoming popular among consumers? Here are some key reasons they've come into such high demand.
Consumer health-consciousness
Consumers are becoming increasingly conscious about their health. The health benefits of mushrooms is a primary reason for the mushroom industry flourishing, as mushrooms are becoming a popular means to increase the proportion of nutrient-dense foods in diets.
Mushrooms in general are a rich source of vitamins and minerals, while certain varieties are known to stimulate the immune system and can reduce inflammation.
A unique flavor profile
In addition to being good for your health, mushrooms are becoming increasingly favored by consumers for their taste, which has become a trending profile in cuisine. Each type of mushroom has its own flavor profile, from the savory umami flavor of shiitake mushrooms to the meaty consistency of portobello mushrooms.
This has resulted in mushroom trends and an increase in the number of dishes and recipes that include mushrooms. Both professional chefs and amateur cooks are experimenting with various kinds of mushrooms in their dishes.
Improved manufacturing practices
The production of mushrooms has become much more efficient and more environmentally friendly thanks to advances in agricultural technology and processes. This has resulted in greater supply throughout the year, which has contributed to the growing demand for these multipurpose fungi.
Forecasts for the mushroom market
The industry for button mushrooms is anticipated to grow at a CAGR of 6.9% and reach $51.7 billion by the end of 2030.
Taking into consideration continuous post-pandemic recovery, the expected CAGR for the shiitake category for the next 8 years is 7.4%.
Mushroom businesses have undoubtedly received a boost in demand over the past few years. Post COVID-19, the worldwide mushroom market (which was valued at US$48.8 billion in 2022) is predicted to reach US$83.5 billion by 2030, expanding at a CAGR of 7% throughout the period of 2022 to 2030.
Effective mushroom marketing approaches
In order to profit from these trends, businesses must concentrate on efficient marketing techniques to distinguish themselves from competitors and survive the ever-increasing levels of market competition.
It's important to implement successful branding and marketing initiatives that draw attention to the distinctive advantages offered by a business. Here are some aspects businesses can emphasize.
Eco-friendliness
A fruitful marketing approach is putting weight on how environmentally friendly mushroom cultivation can be. Mushrooms, after all, are an excellent alternative for people looking for more sustainable food options and for those worried about the environmental impact of their food choices.
Versatility as an ingredient
Another excellent mushroom marketing technique is advertising the versatility of mushrooms in cooking. Mushrooms can be included in a broad range of meals, ranging from salads and stir-fries to soups and stews. Businesses have the potential to attract a wider variety of customers if they draw attention to the diverse array of culinary applications for mushrooms.
Seasonality
To increase sales, businesses can also provide special promotions and discounts during high-demand mushroom seasons. Try, for example, selling a seasonal mushroom sampling pack or promoting an in-season variety.
Holidays (especially during the fall to winter seasons) are especially good for marketing mushrooms, as it sees a high volume of sales due to Thanksgiving and Christmas.
Eye-catching packaging
For mushroom marketing, consider investing in a packaging design that makes it stand out and catch the eyes of customers as it sits on store shelves. Promote the quality and freshness of your mushrooms using bright colors, typefaces, and graphics.
Boost sales with Silo
Looking forward, the mushroom industry is well-positioned for continuous expansion. Mushrooms are expected to continue being a popular option as the demand from customers for fresh and nutritious meals continues to climb.
Mushroom businesses have the potential to set themselves up for success in the years to come by using the right strategies and the best practices. Flourishing in the expanding mushroom industry means making use of the right marketing techniques and technological platforms.
For this, Silo is your ultimate solution. Silo is an enterprise resource planning software solution created specifically for fresh produce businesses. Features and functionalities that assist with selling, buying, inventory management, lot tracking, and more can help you streamline business operations, increase efficiency, and boost profitability.
Book a demo with Silo today!