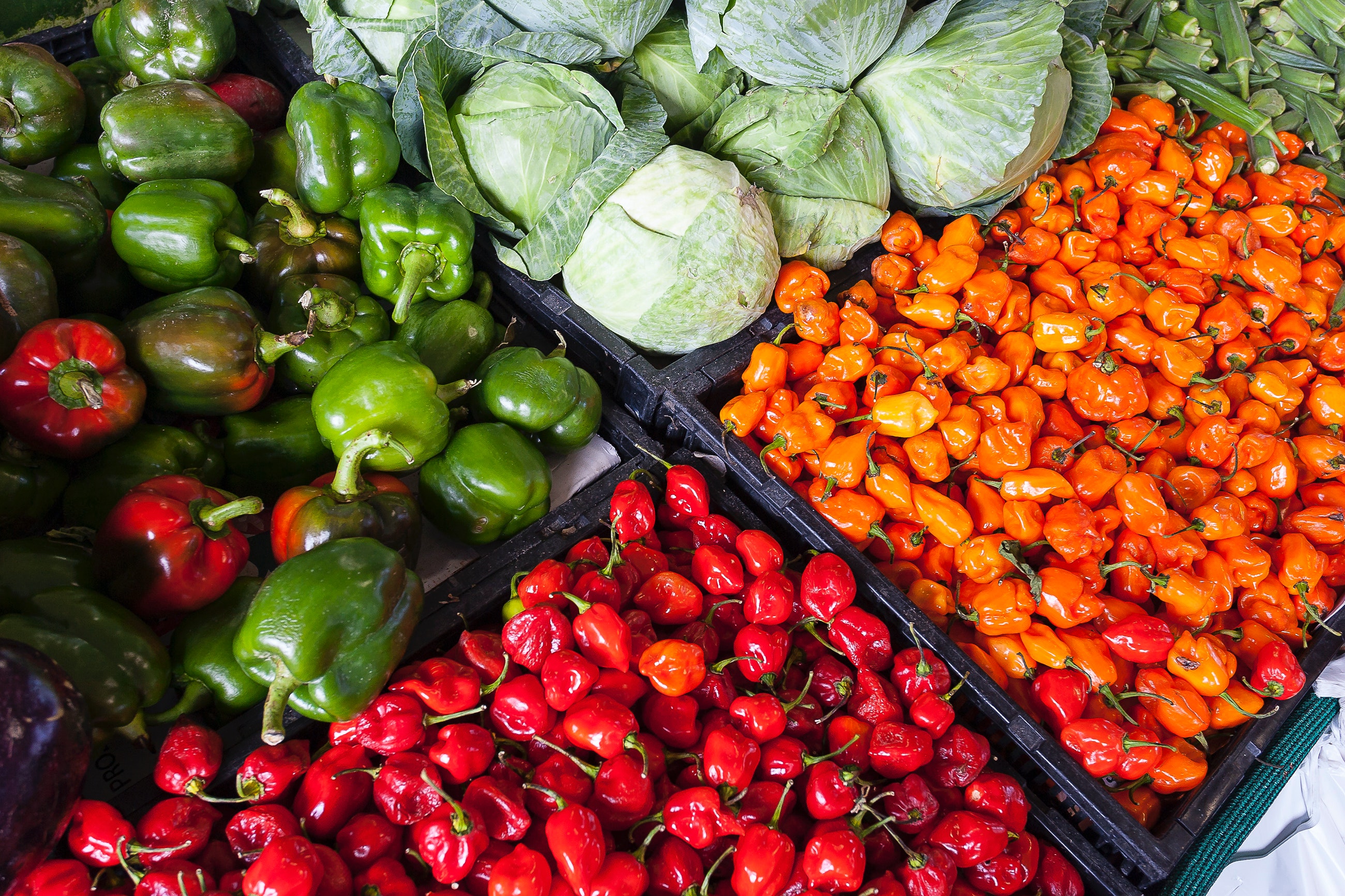 If you sell produce to wholesale markets, whether that's to distributors or hospitals, you may be asked at some point in your business' lifetime to request a safety audit, or a vegetable and fruit inspection. Last year, the United States Department of Agriculture (USDA) performed audits covering over 90 products all over America, Canada, and Puerto Rico.
Here is what you need to know about produce inspections, and how Silo can help you track inventory coming in and going out of your business.
What are Good Agricultural Practices (GAP) audits?
Good Agricultural Practices (GAP) audits verify that a business is adhering to the safety guidelines outlined by the FDA's Guide to Minimize Microbial Food Safety Hazards, which have been designed to minimize microbial hazards in produce handling, storage, and packing.
Although these audits are generally voluntary, some markets (such as wholesale markets) have them as a requirement. Each section of the audit requires a passing score of at least 80%.
Audits are usually completed within 4 to 5 hours, though this number can vary depending on the size of your business and whether all of your documents are in order.
How much does a vegetable and fruit inspection cost?
GAP audits costs vary depending on the size of your lots and the weight of your produce. Nevertheless, on a federal and state level, audit verification services cost up to $115 an hour, plus any added service fees paid to the USDA.
Audits will only be performed on relevant parts of your business, with inspections being focused on the way a certain product is produced rather than your business as a whole.
Some government agencies have cost-share programs to financially subsidize a portion of the audit, so if you're a new business or are looking to save to focus on expansion, it's best to look around for government programs for financial relief.
How to request a produce inspection
Here is how to request a produce audit.
1. Figure out what kind of audit you'll need
The best way to do this is to speak directly with your buyer and ask them what type of audit they require for proof of safety. There are, after all, several kinds of audits that you can request. Some may ask for a Harmonized GAP audit, or a California Leafy Green Marketing Agreement audit if you operate specifically in California selling leafy greens.
If the buyer permits any type of audit, it's recommended to get a GAP audit done since it's the least expensive and simplest option.
2. Determine which crops need to be certified
Remember that USDA produce inspections only certify the produce being audited and not your business as a whole. Therefore, if the buyer is looking to purchase mushrooms from you, you should only request an audit for the part of your business that deals with mushrooms.
This will save you time and money. If needed, you can always add more produce to be inspected later on, albeit at an extra cost.
3. Reach out to audit services, request information, and fill out forms
On the USDA's website, find the office nearest to your facility. You'll need to fill out a Request for Audit Services form (Form SC-237) and submit it to your local division office through email or fax. For non-domestic audits, you'll need to contact their national office for further steps.
If you're a vendor, you'll need to complete the SC-430 Vendor Form and submit it according to the instructions detailed on the USDA website. You'll also likely be asked to complete an Agreement for Participation in Audit Services form (Form SC-651).
Once received, the office will contact you with more information on audit procedures and will schedule the date and time of your audit.
4. Ensure you have your documents in order
Since vegetable and fruit inspections are charged by the hour, it's important to reduce the time needed for completion. This means having your documents in order through organized recordkeeping. Having a comprehensive food safety plan will not only get the job done faster, but is, in most cases, required to pass the audit.
Your safety plan should include written policies and standard operating procedures, as well as log sheets or filled-in forms that document safety-related activities.
Some key things to add to the plan include the following:
Land/facility use and your business' history

Water quality and sources

Soil amendments used

Tracking and traceability processes

Packing, storage, and transportation procedures

Worker hygiene and training
During slower seasons when there's more time to dedicate to overhead (such as during the winters), business owners usually prepare their food safety plans so they can more easily update them during busier periods.
5. Review the required documentation
Review all documentation that will be required for the audit and consider whether any additional documentation is needed. The USDA will likely send you a checklist detailing exactly what they will be checking and what records you'll need to show them. This way, you can adequately prepare using the USDA produce inspection guidelines.
Need everything to be in order? Choose Silo
To ensure you're ready for an audit every time, consider investing in technological solutions like Silo.
Silo's tracking and traceability feature increases visibility into your inventory and lets you accurately source the details of your produce. You'll get insight into each lot's current status and history, and can view important information like profitability, quality, and waste. And if you need to notify customers about a recall, you'll have the necessary information at your fingertips.
Inventory management features also let you take a proactive approach to tracking inventory. You can oversee expenses and monitor updates from anywhere, tracking the flow of your business' goods while reconciling all inbound and outbound orders. Real-time updates ensure you're always kept in the loop.
Want to be sure you're ready for a produce inspection? Book a demo with Silo today! Or if you're a grower, talk to your partners about how they can benefit from Silo!