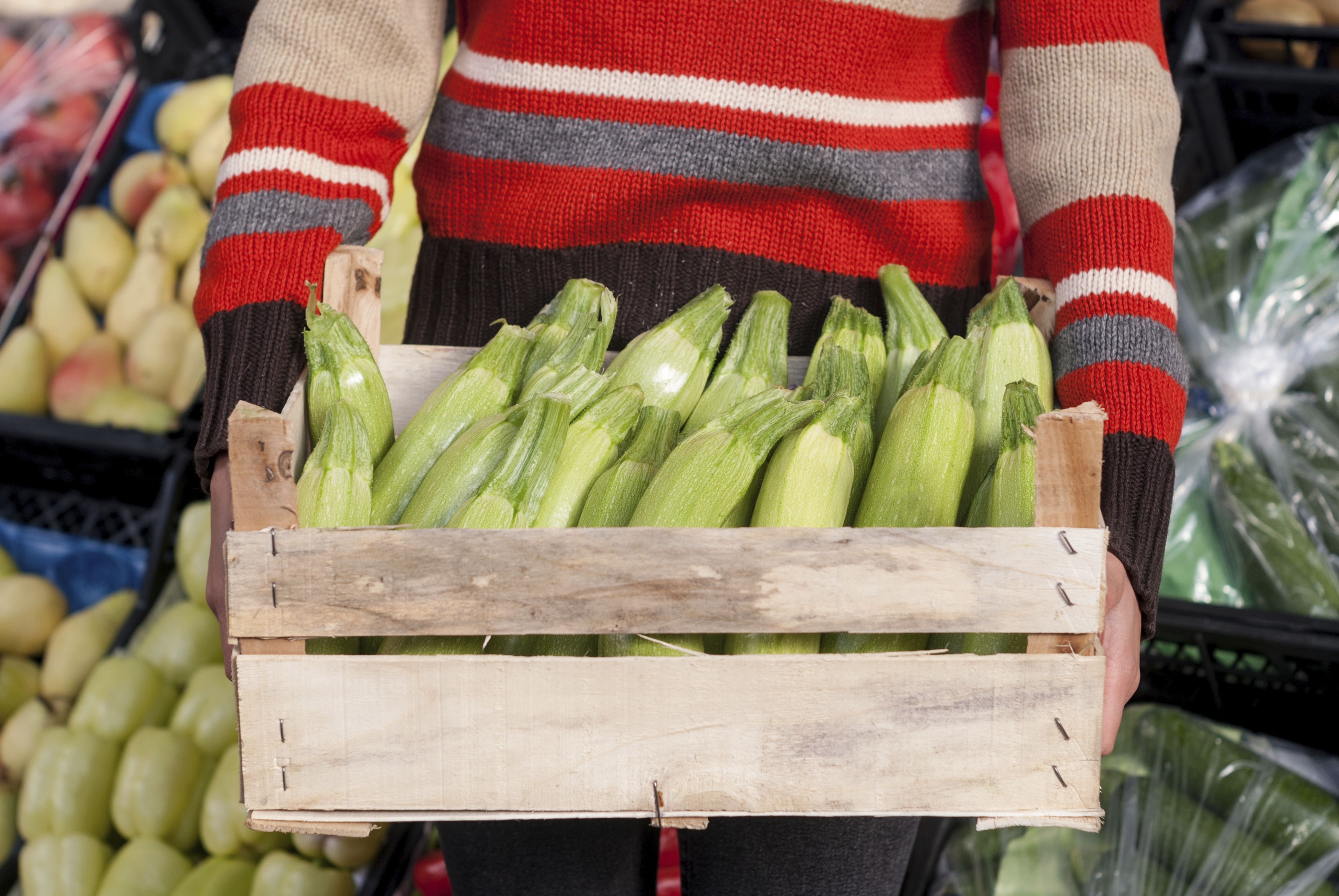 The success of your produce business depends heavily on its marketing and branding efforts. From choosing who to advertise to, to pursuing the most profitable endeavors, to deciding what solutions to implement, effective produce marketing can fuel business growth and significantly increase sales.
Here are some strategies that you can use to market your produce business, and how Silo can help you supercharge your operations.
Research the market and industry
Whether you're new to the produce industry or you've accumulated several years of experience in business ownership, market research can allow you to make accurate, more informed projections about where the market is headed.
Using this information, you can start developing a successful marketing strategy, in which you'll be able to correctly project sales volumes and set prices to maximize profit margins.
Industry research starts with knowing and defining your target market. This involves gathering information about potential customers, including understanding their pain points and buying habits so you can craft unique selling propositions. Some common factors that market researchers often take into account include age, gender, income level, and location.
Staying up to date with industry trends and researching competitors are also important. Before you commit to a marketing campaign, it helps to think about how many businesses out there are offering similar products or services. This, in turn, allows you to ask questions like, how can I keep my prices competitive while reasonably charging for the quality and size I'm offering?
For effective fruits and vegetables marketing, you'll need research to inform your efforts. From there, you can start developing a strong brand identity and brainstorming creative methods to get your produce in front of more potential customers.
Develop promotion and business plans
Once you've conducted enough research to know who to market to, a comprehensive promotion plan should be developed, complete with an advertising campaign. Ideally, this would be prepared 6 to 12 months in advance to give you enough time to get it all down in writing and revise it as needed.
Your plan should be specific, including the following crucial elements:
Main objectives - What short-term and long-term goals are you hoping to achieve with this campaign?

Market information - How much competition is there for what you're planning to advertise? What potential customers are you planning to target?

Budget - How much money will you be allocating to meet core objectives?

Methods and strategies - What promotional techniques and media platforms are you going to be using for advertising? When, and how frequently will this be done?

Results assessment - How will you determine if your campaign was successful? Was there a significant return on investment?
Make the proper investments to boost sales
Once you've created a proper plan, consider also implementing solutions to make your fresh produce advertising efforts more effective. Here are a few investments you can make to boost sales.
Digital storefronts and websites
Ever consider digitizing your sales process? There's a significant market for it, as it's much more convenient for the customer to browse and put in a virtual order.
To the customer, your business' digital storefront (i.e., its retail website) can be a representation of your business as a whole, so it's important to not only have it set up, but also ensure that it's up to date with the latest information and is aesthetically pleasing to customers.
This includes ensuring that the homepage is easy to navigate, browsing is straightforward, product search is effective, inventory is organized, and promotional offers are clearly displayed.
ERP platforms
Another solution that you can implement to boost sales and make your operations more efficient is an Enterprise Resource Planning (ERP) platform. If you're wanting to track whether your marketing efforts are effective, an ERP platform is the perfect solution.
It's important, however, to choose a platform that's geared specifically towards produce businesses. Look for platforms that improve communications, streamline payments, make inventory management easier, and offer lot tracking capabilities.
Implement and track your results
After setting your vegetables and fruits marketing plan into motion, remember to not only stay consistent with your marketing efforts, but also carefully monitor your results. If you're not getting the results you want, it may be a sign that you need to adjust your strategy.
Advertising pays off best when the fruits and vegetables you're selling are in season and in demand. Make sure you're showing images of produce that's competitively priced, high-quality, and uniform in size.
But how exactly do you determine whether your produce marketing campaign was successful? Most businesses do so relative to the budget they've allocated.
Costs must be tied to positive results, determining whether the amount spent on advertising generated a sufficient amount of leads. This may include customers obtained from active sales efforts and media like newspaper ads, commercials, signs, and feature stories. The main question to ask here is: am I breaking even and benefitting based on my budget?
Improve your produce business operations with Silo
Produce marketing is crucial if you want your business to thrive and grow. After all, the purpose of advertising is to attract new customers while keeping your current ones. To ensure your marketing efforts are effective, you'll need a way to track your business analytics, as well as important information and data like inventory management and historical insights.
For that, you can count on Silo. Our platform lets you own the market and set competitive prices while still maximizing profit. Benefit from market and historical data for smarter decision-making and optimized profits. You can also manage payments and your entire inventory from anywhere with Silo.
Looking to improve your produce business operations? Book a demo with Silo today!