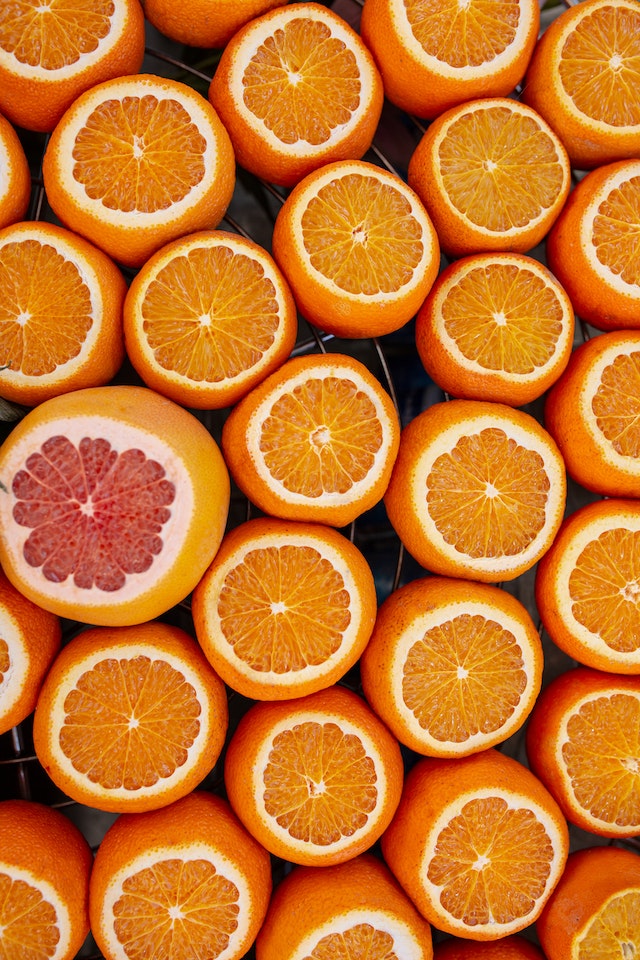 The citrus industry is an important part of the country's economy. California, Florida, Texas, and Arizona are hubs for cultivating citrus fruits, and the production of grapefruits, oranges, lemons, and tangerines is a substantial source of money for these states. The sector is responsible for creating thousands of jobs among growers and processors alike.
But it doesn't come without its difficulties, as the sector is threatened every now and then by a variety of citrus plant diseases, which, if left unaddressed, could bring about catastrophic consequences for both the economy and the environment.
Recently, the U.S. government has made strides to mitigate the risk of diseases and increase the success of plant breeding efforts. Here's what you need to know about it.
The federal citrus program
The federal government has provided funding for various efforts to benefit citrus industries in California, Florida, and the United States as a whole.
One of the most prominent is the government granting more than $1 million to the Citrus Research Board (CRB) and the California Citrus Mutual (CCM) for vital research initiatives.
The USDA Agricultural Research Service field station in Parlier, California has been given another $1 million in funds to launch a program intended to be an extension of the national USDA ARS citrus breeding program in Florida, which saw new plant varieties developed to increase yields, possess stronger disease resistance, and have a longer shelf life.
Due to the success of the Florida program, the California Citrus Mutual and Citrus Research Board decided to launch a similar initiative in the Golden State to improve the citrus industry and develop additional plant varieties that can thrive in the state's diverse climate zones.
The 2023 federal budget has also allocated money for the Citrus Health Response Program to promote research programs geared towards identifying resolutions to the citrus greening crisis, which has impacted production in Florida and elsewhere in the United States. Accordingly, the House has enacted an appropriations bill for 2023 that includes sustained funding to combat it.
Citrus plant diseases
The primary objective of these programs is to reduce the introduction and spread of plant diseases and pests. After all, these diseases and pests can be incredibly destructive, with the potential to cause damage to every acre of citrus grown in a given area.
Here are the diseases currently being combatted across the citrus industry.
1. Huanglongbing (HLB)
Huanglongbing (also known as citrus greening) is a bacterial disease caused by the Asian citrus psyllid, a little insect that flies and feeds on the leaves and stems of citrus plants. Once a plant is affected, the entire tree succumbs to its effects, with the afflicted fruit becoming unpalatable and unsuitable for sale.
There's no known treatment available for HLB, and affected trees must be cut down to stop the illness from spreading even further. Complicating this issue even further is the fact that trees may not show signs of being infected for years, making it difficult to identify and stop its progression.
2. Citrus canker
Another disease that citrus research is targeting is the citrus canker disease, a bacterial condition that affects the leaves, stems, and fruit of trees. It causes the tree to shed its leaves and can result in citrus fruit falling prematurely from its branches. It also weakens the tree, leaving it vulnerable to other diseases and pests.
3. Citrus black spot
The citrus black spot disease is caused by a fungus, manifesting as black spots found on the fruit itself. This disease can result in the early loss of fruit and a decrease in its quality.
4. Sweet orange scab
Sweet orange scab is a fungal disease that results in raised lesions on both the fruit and foliage that resemble scabs. These lesions are aesthetically unpleasant, preventing the fruit from being sold commercially.
Why it's important to prevent citrus plant diseases
So why is the government investing money into research and prevention programs? Here are some key reasons.
1. Financial loss
Diseases that affect citrus plants are obviously bad for produce businesses, but they can especially wreak havoc for smaller businesses struggling to stay afloat. Stopping the spread of diseases means cutting down and getting rid of infected trees, which can lead to large financial losses.
2. Price hikes
The development of diseases can end up limiting the availability of citrus fruit produced domestically, which can lead to a rise in the cost of these fruits for consumers.
3. Detrimental effects on the environment
There's also the matter of the environment. The use of pesticides and other chemical treatments to counteract these diseases can end up harming species helpful to the ecosystem, which parts of the citrus program seek to address through research funding.
Navigate the market more effectively with Silo
Recent funding to combat citrus diseases and support plant breeding is expected to better the citrus industry in the upcoming years. However, market dynamics are expected to continue fluctuating as they normally do.
In cases such as this, technological solutions like Silo can help. Silo allows businesses to better respond to ever-changing market conditions. Increased productivity and viability in a dynamic market can be achieved through optimizing supply chain management, streamlining operations, and bolstering customer service.
Book a demo with Silo today!