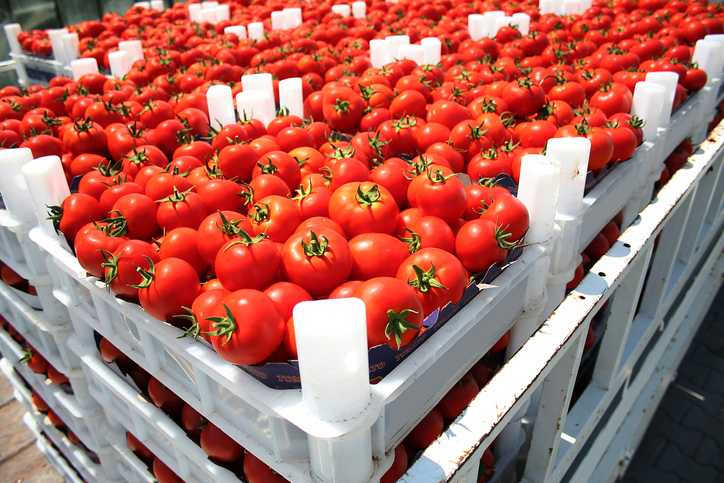 Major reports have pointed to the booming of produce exports from the United States, mainly attributed to growing populations and the fact that food is a necessity, creating increased demand. However, recent problems with international commerce and worldwide conflicts have raised production costs and caused delivery delays.
In this article, we'll take a look at trends in fresh vegetable and fruit exports, the benefits of exporting fruits and vegetables, and how Silo can help you optimize your fresh produce operations.
U.S. trends for fresh produce exports
Here are some of the major U.S. fresh produce export trends in 2022:
1. A decrease in fresh fruit exports
According to newly released data from the United States Department of Agriculture (USDA), the value of fresh fruit exported from the United States was $4.2 billion from October 2021 to September 2022, a 7% decrease from the previous twelve-month period.
The value of almost all exports of fresh fruit from the United States decreased from the previous year, with the exception of berries, peaches, and lemons.
2. An upswing in vegetable exports
Meanwhile, the total value of fresh vegetable exports from the United States reached $2.8 billion for the period between October 2021 and September 2022, representing a 6% increase over the prior year's figures.
3. An expansion across the board of horticulture exports
The projection for overall horticultural goods for the fiscal 2023 year is a record-breaking $39.5 billion, an increase of $400 million from the fiscal 2022 year.
4. An increase in commodities sent to Canada and Mexico
As a result of increased shipments to Canada and Mexico, the market for fresh produce exports is anticipated to increase by $200 million to $7.1 billion, while the market for processed produce is expected to rise by $100 million to $7.3 billion.
5. Processed vegetable and fruit exports are on the rise
Increased exports to Europe have seen the value of processed produce increasing by $100 million, reaching $7.2 billion.
What are the benefits of exporting produce?
The following is a list of some of the significant advantages of exporting fruits and vegetables from the United States.
1. Higher profit margins
Selling niche or specialized items (such as exotic produce) at higher prices to offset shipping costs can be highly profitable, since they have a smaller market share and hence, less competition.
Additionally, the sales quantities of exports are often greater than the equal sales volumes of domestic sales.
2. Enhances global experience and understanding
The experience and expertise garnered through exporting to a single nation can often be used in other parts of the world and can definitely further your understanding about the trade of your produce.
3. Gain a competitive advantage
U.S. food exporters have a competitive edge in food processing, contributing to the expansion of value-added vegetable and fruit exports. It's generally believed that the United States of America and Western Europe have the greatest number of food and industrial hubs.
Many American companies are ahead of the curve when it comes to embracing new technology and adapting to ever-evolving consumer demands and trends. As a result, these companies are in a better position to tailor their produce to the preferences of customers in other countries.
4. Smaller businesses can be successful
A common misconception is that only giant corporations can be successful in foreign markets.
In reality, a great number of smaller businesses can very much thrive, and have discovered that a great way to get ahead is by utilizing technological solutions. Many have also specialized in what would be considered "special" or "niche-type" items, which are in high demand in other countries.
Use Silo to make the most out of market dynamics
While you can't exactly predict or prevent market fluctuations, you can take steps to minimize impact and maximize profits. Creating resilience for your business in the face of a challenging market means making use of tools like Silo.
Whether to export fruits and vegetables or to simply have more control over your business, Silo can help you streamline operations by providing you with better visibility into market trends and your inventory. Silo's inventory management features allow your company to boost profits while reducing waste.
Book a demo with Silo today!