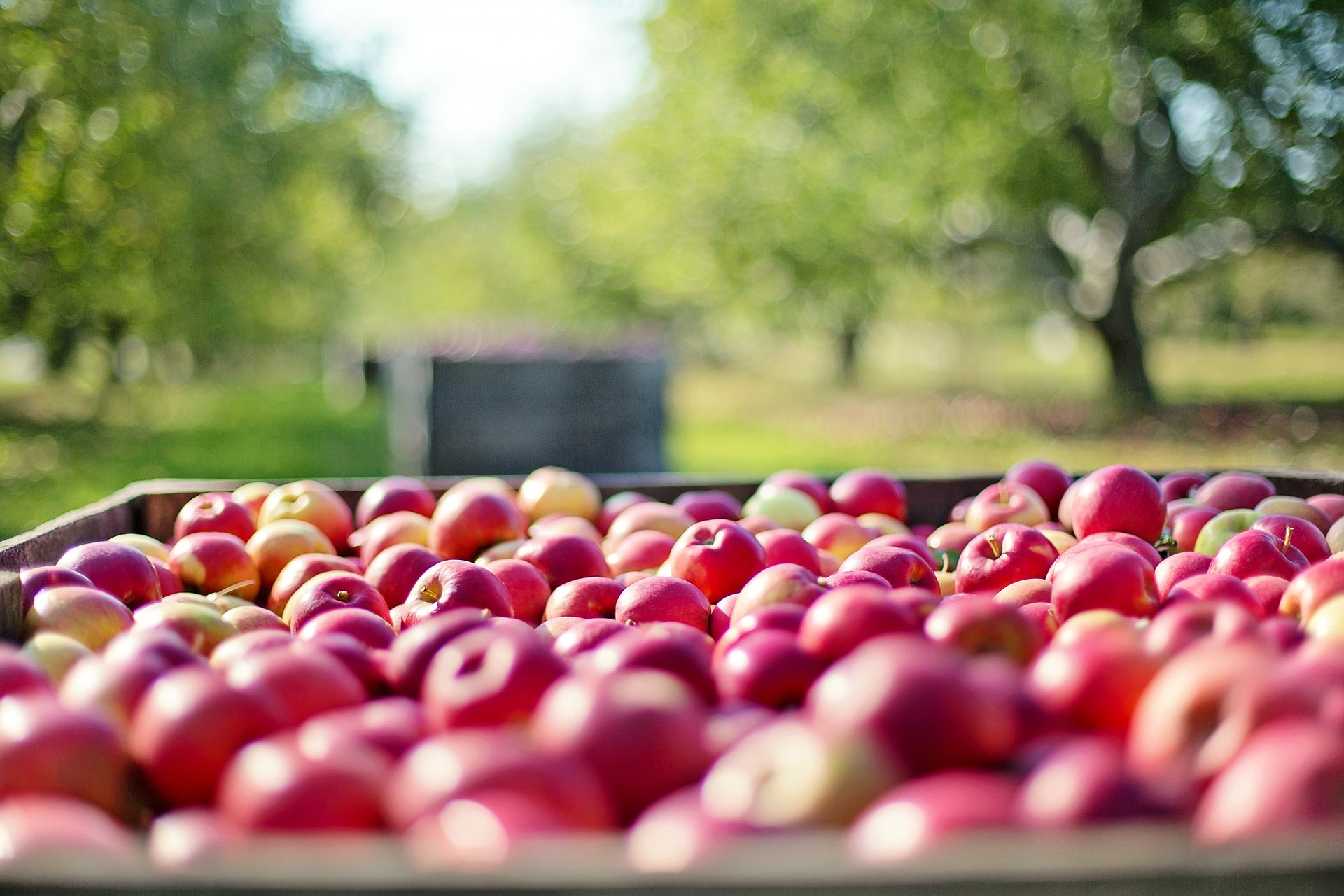 The USDA is expecting to invest $300 million into a New Organic Initiative, which will help producers make the switch to organic farming. This will effectively create markets and streams of income for produce businesses.
Here's what you need to know about this new initiative, and how Silo can help you during times of transition and change.
What is the purpose of the USDA's New Organic Initiative?
According to the National Agricultural Statistics Service, the amount of farms going organic (in terms of production and certification) has dropped by 71% since 2008.
In response to this downward trend, the USDA created the New Organic Transition Initiative, hoping to provide farmers with more opportunities through comprehensive financial and accessibility support. Increased production is expected to, in turn, expand consumer access to organic foods.
This initiative recognizes the technical challenges that farmers face when attempting to make and sustain the transition to organic production, initially and during the first few years while trying to achieve certification.
Its multi-phased approach seeks to address these glaring problems throughout every step of the transition, with multiple agencies involved in propping up its viability. This backing is intended to simplify the process of becoming certified and securing markets for organic products.
Why should produce businesses go organic?
You may be wondering, 'Why should I uproot my entire business model and change the way I grow my products?' Turns out, the USDA has plenty of reasoning for incentivizing businesses to go organic. Here are some of the benefits of making the organic transition.
Organic farming is more environmentally ethical
The main reason businesses opt to grow organically is that it's more environmentally sustainable. Organic farming can help reduce pollution, conserve water, and promote soil health.
For example, organic farmers may use cover crops and practice crop rotation to improve soil health and minimize erosion. These practices also help to sequester carbon in the soil, which can offset greenhouse gas emissions.
Organic produce is more nutritious
Organic produce is often more nutritious than conventionally-grown produce. Plus, organic produce is free of harmful chemicals, with organic farmers using fewer pesticides and fertilizers, which can deplete important nutrients in the soil. Organic produce can often be fresher as well, since it's not shipped long distances compared to conventional produce.
Going organic can boost sales as consumers opt to support local economies and growers
Consumers these days are becoming increasingly conscious of sourcing their food and eating more ethically. As a result, many are turning to organic produce, as it helps them rest assured that they're supporting farmers who are using sustainable practices, as well as helping to create jobs in the agricultural sector.
What does the USDA's New Organic Initiative include?
The primary agents supporting this transition to organic initiative include the:
Natural Resources Conservation Service (NRCS)

Risk Management Agency (RMA)

Agricultural Marketing Service (AMS)
This initiative focuses on a few key areas, including:
Improving access to financial and crop insurance assistance

Providing technical support like mentoring

Supporting target markets and market development
Here's more specifically how the initiative works.
Direct farmer assistance
The USDA is putting forth $75 million into this part of the organic transition initiative, which sees financial and technical aid being provided to producers who make an effort to implement new standards set according to Organic Management conservation practices.
In particular, the Risk Management Agency (RMA) is being given $25 million in funding for a newly-established Transitional and Organic Grower Assistance Program (TOGA), created to provide crop insurance coverage for a portion of the premiums given to producers that are transitioning or certified organic.
The amount of funding provided to organizations and producers has been matched based on previous models and standards for nutrient and pest management conservation.
With direct farmer assistance, the USDA hopes to ease the organic transition and increase the amount of organic expertise in regions of the United States. This includes having pre-existing experts on hand at regional support centers, who will provide hands-on training and answer organic-related questions on an ongoing basis.
Transition to organic partnership networks
The USDA will be investing $100 million into building comprehensive partnership networks in various regions of America. Local organizations will provide education and outreach, with mentorships intended to share advice and insights on organic farming practices, certification, regulations, business development (such as navigating the supply chain), and more.
To help overcome shifts in making the transition to organic, regional teams are also expected to provide:
Workshops

Technical aid

Community building and support

Field days
These networks will assist farmers during the process of obtaining organic certification
and immediately following it. It ensures that they have the support required to navigate the transition, and will, by the end, set them up with a supply chain with consumers who will buy and continuously demand organic products.
Organic market development support
The organic transition initiative will also provide the right infrastructure for market development support, with $100 million being invested to improve certain organic supply chains.
After all, professionals have stated that organic markets can be seen as risky due to a lack of certainty regarding market access.
The initiative will address this, focusing on regions where the demand for supply is high or has potential for further development. This may include, for example, expanding markets like legumes, rotational crops, and organic grains.
Stakeholder input will be solicited to ensure that the USDA is making informed decisions on which particular markets to develop.
Grower-shippers can benefit from Silo
The USDA's New Organic Initiative will likely bring about positive change to the produce industry. During these times of change, grower-shippers must adapt accordingly.
For this, they can utilize a produce ERP solution like Silo, which makes managing business operations much easier. Silo's real-time Vendor Portal allows you a more informed way of conducting business on a day-to-day basis. View everything you've sent to distributors, with important metrics, information, and data reconciled, including price per vendor and shipment.
Book a demo with Silo today!