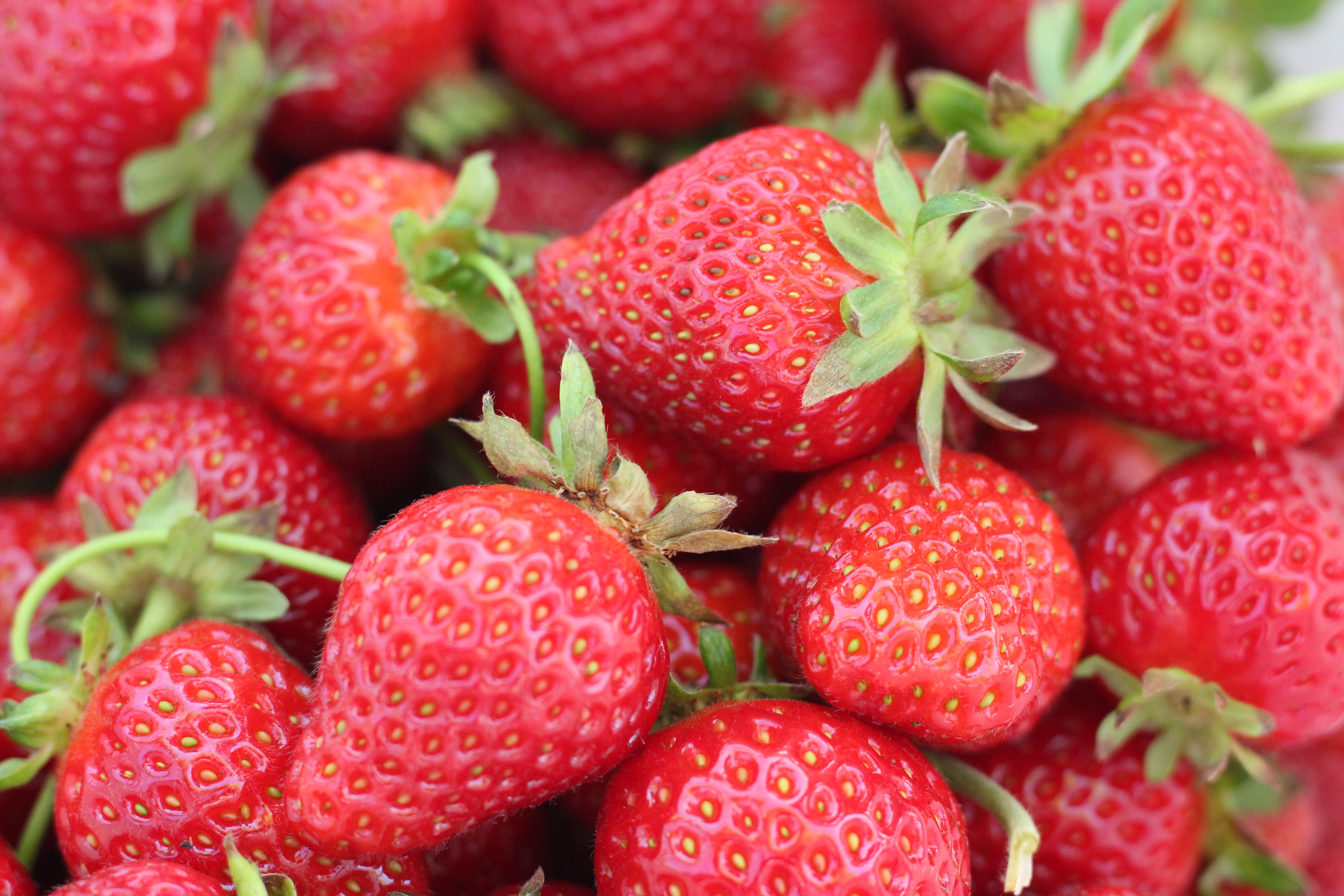 Customers love strawberries for their nutritional value and delicious taste. Although they're widely produced all over the globe, the United States is the world's second-largest strawberry grower, with over 1.39 million metric tons of yearly production. During peak months, businesses must be able to meet consumer demand, and this is becoming especially crucial with ever-increasing demand.
In this blog post, we'll go over what you need to know about the strawberry season, the popularity of this fruit, some recent statistics, and how to best meet consumer demand. We'll also talk about why Silo is the best decision you could make for your fresh produce business.
What is strawberry season?
The season for strawberries is the time of the year when the harvest is in full swing and these berries are at the height of their sweetness. Producers gear up to provide fresh, high-quality fruit that meets customer expectations.
The actual season often varies from place to place (and even year to year) due to differences in climate, with peak season somewhat differing from one state to the next.
Generally, though, the months of April and July mark the beginning and end of the season in the majority of the United States. During this time, customers anticipate the arrival of freshly picked, locally-produced berries in grocery stores, farmer's markets, and other retail establishments.
Are strawberries popular?
According to statistics provided by the United States Department of Agriculture (USDA), there's been a consistent increase in the consumption of strawberries over the course of the last few years. Availability at retail per capita has been on the rise, increasing from 5.3 pounds in 2016 to 6.7 pounds in 2021, a phenomenal gain of 26.4% over the course of only 5 years.
This increase in demand suggests major opportunities for businesses to capitalize on the strawberry harvest season.
Recent strawberry statistics
According to statistics provided by the USDA, domestic production increased by 23% between the years of 2016 and 2021 from 1.77 billion pounds to 2.17 billion pounds. Imports had a meteoric rise of 53% over the same time period, going from 365 million pounds to 521 million pounds for a 43% increase. The findings of this study highlight the significance of both domestic production and imports in meeting the wants of consumers.
Nevertheless, the expansion of the market has been due in part to imports, with imported strawberries making up 19% of the overall supply in the United States in 2021 (compared to just 7% in the year 2000).
The growing percentage of imports in the market has been reflected in the year-round availability of this fruit, particularly from Mexico, to satisfy consumer demand even when it's out of season domestically.
How to meet customer demand during strawberry season
To take advantage of the season when it rolls around, businesses will need to reconsider their approaches and take up newer, more effective operational methods. Here are some strategies that can help give your business a competitive edge.
1. Use technological solutions
In such a fast-paced industry, working quickly is crucial, but it's not always easy. Supply chain technology offers a solution. Enterprise Resource Planning (ERP) systems in particular can help with streamlining core operations and keeping everything organized and centralized.
Some systems can even provide market data to help you better learn the preferences of consumers and keep up to date on industry trends. Look for platforms that offer analytics and data insight features to help you improve timely decision-making when it's most vital.
Businesses that have used technology during peak seasons have been able to see significant improvements in production and efficiency.
2. Practice environmentally responsibility
Growing consumer awareness of the need for sustainability means that customers will be more willing to support businesses that implement environmentally responsible practices. Consider adopting environmentally responsible practices for transportation, take steps to limit waste, and use sustainable packaging.
Demonstrating a commitment to sustainability will allow you to build trust with customers concerned with these issues, and you can use that environmental dedication as a selling point.
3. Offer unique items to distinguish yourself
Explore the possibility of offering different strawberry varieties to cater to a wider range of customer flavor preferences. After all, designer strawberries have demonstrated consistent demand. Therefore, you might want to try trading exotic cultivars that aren't produced domestically.
This strategy has the potential to differentiate you from other businesses in the industry, bringing in a larger number of customers.
4. Invest the most resources in peak months
It's essential that your production and marketing strategies are centered around the strawberry peak season.
For example, last year, when it came to domestic strawberry shipments, the months of May to July were the most successful. Meanwhile, for strawberry imports, the months of February to April were the best.
Strategically placing more emphasis on output and investing more resources during peak months will help with maximizing sales and profitability.
Drive sales and increase profit with Silo
Silo's forward-future fintech offerings give supply chain businesses that deal in fresh produce access to cutting-edge solutions. With Silo, businesses can increase cash flow and get a better handle on their finances to run more efficiently.
Silo Capital gives your business access to the finances required to invest in new products and expansion when needed. Meanwhile, the Silo platform streamlines and automates processes to increase productivity, which is critical during the peak season.
Looking for a solution to more effectively capitalize on seasonality? Book a demo with Silo!