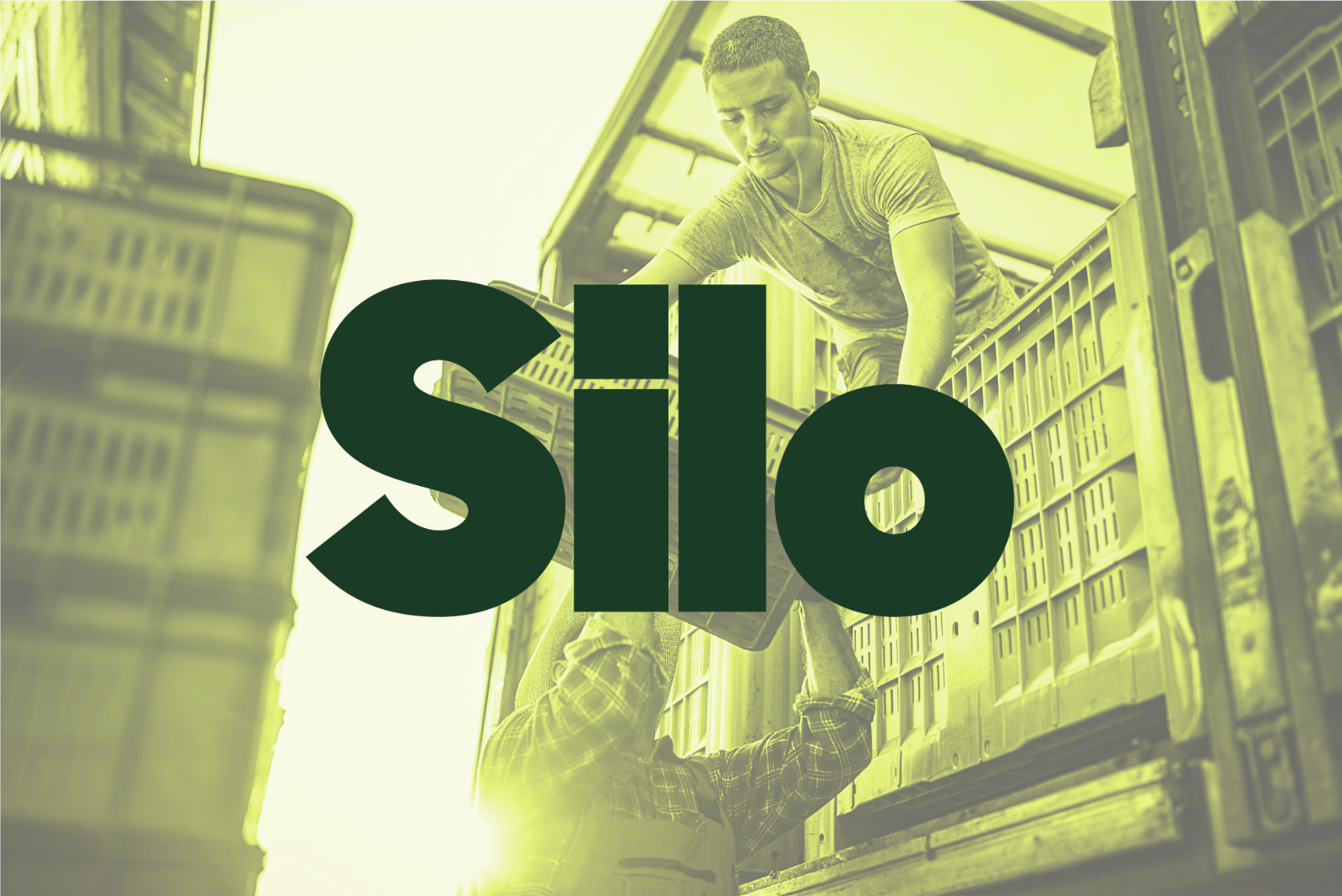 Even the most successful businesses have room to grow, but what many don't realize is how much growth could be realized in their business if they simply were able to unlock more working capital. Silo's Instant Pay and Credit Line were built to serve the needs of the produce industry from the ground up — and they can help you build your business at practically every stage.
While the general ideas of Silo's capital options are easy to explain, it is often helpful to see how they can be used in specific situations common to our customers. Here are five examples of how a bit of working capital can make your company move and grow faster.
1. Master supply and demand
As any leader knows, businesses are about relationships — that's true whether you're buying steel, stocks, or squash. But one aspect unique to the produce world is that supply can be very unpredictable. A grower with ten truckloads of tomatoes this week may have two next week. They're going to sell all of them — but to whom? A bit of cash on hand helps make sure you're on the short list.
The simple fact is that buyers who pay faster get better treatment. You are ranked higher in their bookkeeping, and known to the seller. If supply is suddenly constrained and they have to pick their customers more carefully, a promise of payment in 2-3 weeks is nowhere near as enticing as cash on the barrelhead.
Silo Instant Pay puts you in position to be the customer with the cash, rather than the customer making promises. If your payment for last week's tomatoes comes through in 3 days rather than 3 weeks, you can use it to buy the next week's tomatoes for cash. If the alternative is losing your shot at a shipment of hard-to-get goods, Silo's capital pays for itself before the week is out.
2. Break your money out of limbo
If you ask a successful produce business about their cash flow, they'll probably say it's good. And they probably aren't wrong – but it could also be better, and Silo can make that happen.
Here's a simple example. Say you're a distributor with $10,000 in working capital: you can buy $10K worth of goods, sell them, then you've got your $10K back plus profit. But how often can you do that? If you complete that whole turnover of your cash once per month, that itself is a limitation on your capital. Simply ask yourself this: what would be different if you could turn it over four times per month?
If you use Instant Pay, that $10K plus profit is back in your pocket in as little as 3 days. It goes back to work immediately, funding another purchase and putting you in a better position with your supplier. Of course there is a small fee for the service, around 1.5% for Silo users, but even when margins are slim the economics work out quickly.
The reason is simply because you're compounding your gains: one transaction netting a 4% margin on your working capital investment can quickly become multiple transactions on the same investment, allowing you to double your monthly profit.
3. Free up the back office
Silo's Instant Pay leaves you in charge of your customer relationships, but it also relieves much of the bookkeeping burden — paperwork that's probably taking up a lot of your office's time. That's time that could be better spent on more value-added activities.
By letting Silo handle your everyday bookkeeping, your back office will no longer be full of people acting as human spreadsheets. Instead, they have time to handle customers directly: acting as live troubleshooters, setting up escalation procedures, and performing more high-level analyses on your books.
It's these employees who are most familiar with the financial details of your business, even if they're not doing the data entry. Put that familiarity to work identifying waste, potential savings, and areas to invest in.
4. Seize the opportunity to grow
In a highly variable business environment like produce, there are constantly new challenges and opportunities, and if you want to make the most of the latter, you'll want capital ready to deploy. Having a flexible credit line allows you to act opportunistically when a chance to grow quickly presents itself.
Here's a true story about one of Silo's customers. This company identified a new supplier for avocados, and negotiated a sales contract with a big retailer for 3-5 loads per week. But soon they realized that the supplier had more inventory available. So they asked the retailer how much they'd buy, and because the product was high quality, the response was "as many as you can get."
They had to act fast and invest a lot of money up front — money that they wouldn't have for months if they waited to build it up solely through their sales margins. So Silo worked with them and got them the capital they needed quickly, which they could pay back with a fixed share of the very income it made possible.
Every nickel went into the deal, and before the month was out, they were up to 20 loads per week. They did the due diligence, they negotiated the contract — the only thing limiting their ability to capture this opportunity they'd created was cash on hand. Silo Credit Line helped them realize the full potential of their own hard work.
5. Buy more, save more, make more
We all know buying in bulk is cheaper. Whether it's peanut butter, socks, or truckloads of melons, the more you buy, the more you save.
But small businesses don't always have the financial latitude to make large purchases. Between day-to-day expenses, saving for slow sales periods, and reinvesting in inventory, how can a company find the money to make their purchases of pallets, packaging, office equipment a yearly thing rather than monthly?
Silo Credit Line is meant for exactly this situation, where you know how much you'd benefit from investing some extra money in infrastructure, repairs, hiring… but can't spare the capital to do so.
Rather than reassessing your credit yearly and asking for fixed payments the way traditional lenders do, Silo bases your credit line on your actual revenue and sales on a rolling basis. And payments aren't fixed amounts that require you to save up for during lean times — Silo charges a percentage of sales with your existing patterns all accounted for, whether it's a big month or a slow one.
At Silo, we focus on solving supply-chain challenges that small and medium sized produce professionals face everyday. From inventory management to cash flow control, Silo puts your businesses in the driver's seat. Getting approved is fast, painless, and might be the boost you're looking for.
Learn more about how Silo's capital program and integrated platform can help your business thrive.