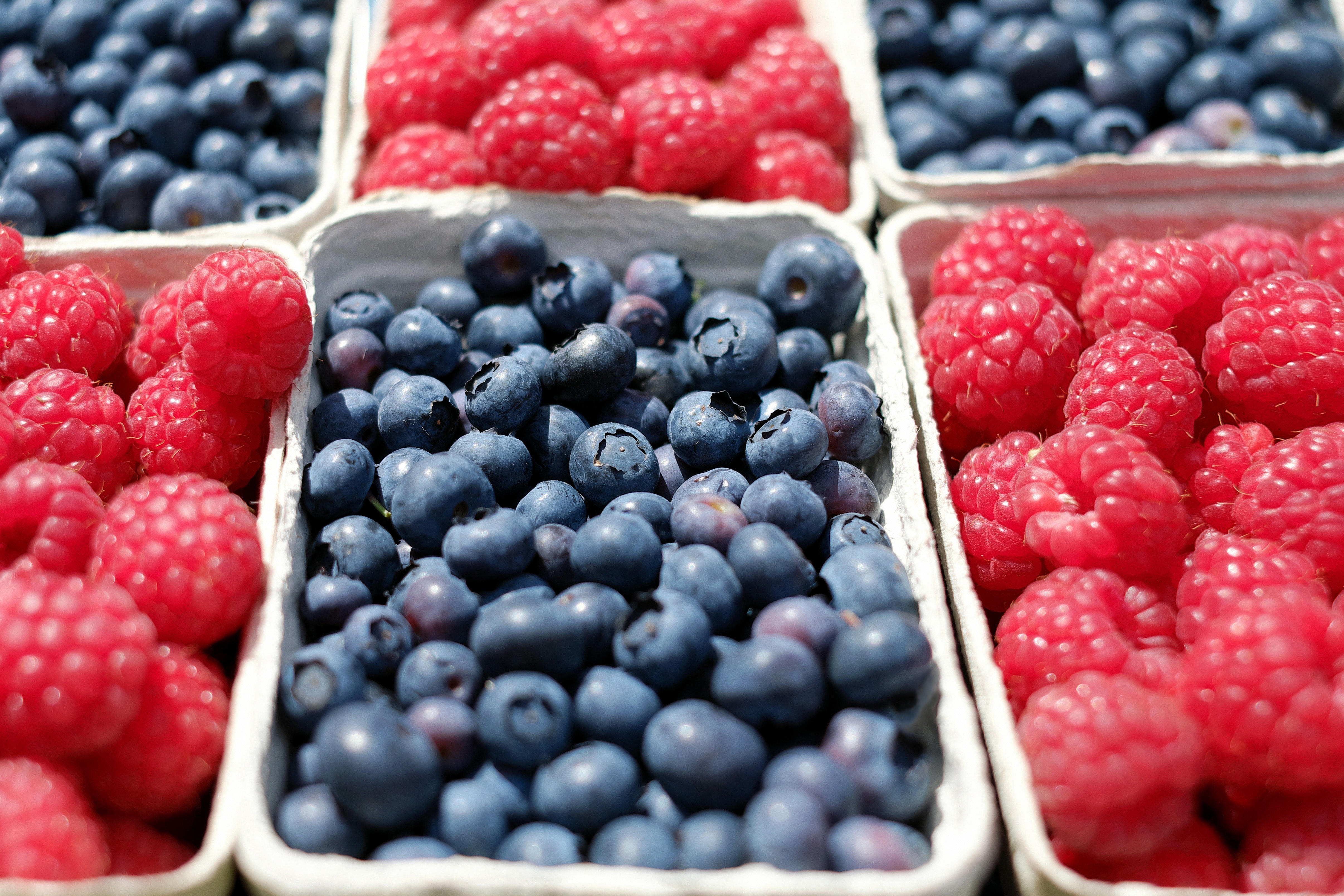 Consumers tend to prefer certain summer fruits and vegetables for their meals, snacks, and desserts during the hot months of the year, looking for produce that's in season, healthy, and refreshing. For grower-shippers, this is one of the most ideal times to market their inventory and offer specialty produce based on certain themes and holidays.
Here's what you need to know about fruits and vegetables during the summer months, how to promote them to boost sales, and how Silo can help you leverage market insights.
What fruits and vegetables are in during this season?
Whether these summer vegetables and fruits are enjoyed raw or cooked into a meal, they come in a variety of flavors, textures, and colors. Here's what's in during the summer season.
Fruits
Berries - strawberries, blueberries, blackberries, and raspberries are at their peak of demand during the summer months

Grapes - chilled or frozen, fresh and firm grapes make a sweet snack

Pitted fruits - cherries, peaches, nectarines, apricots, and plums are juicy and perfect for desserts or salads

Cantaloupe, honeydew, and watermelons - melons come in unique varieties, with watermelon in particular known for its cooling, hydrating, and heat-quenching juice
Vegetables
Summer squashes - yellow squash and zucchini are versatile, and can be grilled, baked, or used in salads or omelets

Corn - corn is sweetest when eaten closest to its harvest date, and makes a great accompaniment to a light summer meal

Tomatoes - summer is a great time for tomatoes, which come in different sizes, colors, and varying degrees of texture, acidity, and sweetness

Okra - considered a staple for the Southern summers, okra is versatile and can be fried, pickled, grilled, and oven roasted
5 tips for promoting summer fruits and vegetables
Thinking about promoting your inventory this summer? Here are some tips.
1. Determine what produce you'll be promoting
Before marketing any inventory, you'll first need to determine what it is that you want to promote. During the long, hot summer days, consumers will be drawn to fruits and vegetables with a refreshing and cooling factor.
This is why tropical fruits, such as passion fruit, dragon fruit, and watermelon sell well during the summertime. Coconuts are also popular during this time, as they're easy to crack open and drink fresh as a hydrating beverage.
Summer marks the peak of outdoor activities and entertainment, barbecue season, and picnic season, which is why summer vegetables and fruits that can be grilled and transformed into sauces and dips see increased sales.
Sweet peppers, cauliflower, and pineapples, for example, can be marketed as easy to grill for barbecues, while avocados can be sold as an ingredient for guacamole—perfect for parties.
It helps to emphasize to customers that certain varieties are only available in the summertime, so it's best for them to buy while it's still in stock.
2. Emphasize healthy living
Summer is generally a time when people are going outside more, and are thus more motivated to lead healthier lifestyles. Grower-shippers can take this opportunity to market their summer fruits and vegetables as foods that offer significant health benefits.
As society becomes increasingly health-conscious, you can promote a variety of produce, whether it's leafy greens like kale, celery, beets, or fruits for making nutritious juices and smoothies.
3. Promote produce as on-the-go
With more time spent in the great outdoors on hikes, at the beach, and while camping, customers will likely want something they can quickly pick up and take on-the-go.
Rather than offering your produce as is, consider re-packaging inventory as bagged salads and pre-cut fruit. Bite-sized produce is perfect for snacking on-the-go, and having portable produce offers convenience to customers.
4. Market for holidays
Warm weather not only means better growing conditions, but greater demand for summer season fruits and vegetables during key holidays. Promoting produce and specialty items in sets when interest spikes during holidays is a great way to boost sales.
Some key summer holidays include:
The 4th of July - known for its barbecues, it's the perfect time to market green onions, asparagus, zucchini, and yellow squash for grilling; beets for roasting; and fresh lettuce, cabbages, and other leafy greens for salads

Memorial Day - cookouts on Memorial Day mean great conditions for marketing potatoes, onions, garlic, and radishes

Labor Day - for Labor Day, consider promoting sweet corn, squash, and cucumbers
There's a variety of produce you can promote for these occasions.
5. Consider cross-promotions and marketing with summer recipes
Another promotional tactic is including recipes on the packaging for your produce, giving out recipe cards to customers if you're selling at a farmer's market, posting recipes on your business' social media page that showcase seasonal items, and utilizing cross-promotions.
Once summer season vegetables and fruits are bought, consumers will likely use them as part of a larger meal, whether that's in salads, sandwiches, or desserts, or made into sauces or smoothies.
You can use this opportunity to market complementary produce and drive sales to not only one, but multiple products. Whether that's including tips on making the perfect strawberry-banana smoothie, sharing your favorite cookout recipes including vegetable dishes, or showing customers how to make a savory dip from the tomatoes and limes you're selling, cross-promotions can help with increasing sales.
Need to know what the market looks like for summer fruits? Choose Silo
Promoting your produce this summer as a grower-shipper means knowing what to sell and who to sell it to. For that, consider making use of the Silo platform.
Using Silo, you can ensure profitability and leverage accurate market data to own the market. Set competitive prices while still raising profit margins by viewing trending produce based on seasonality and environmental factors. Seize opportunities quickly and make smarter decisions for more profitable outcomes.
We also offer Silo Capital, so you can confidently act on market opportunities when they arise.
Book a demo with Silo today!