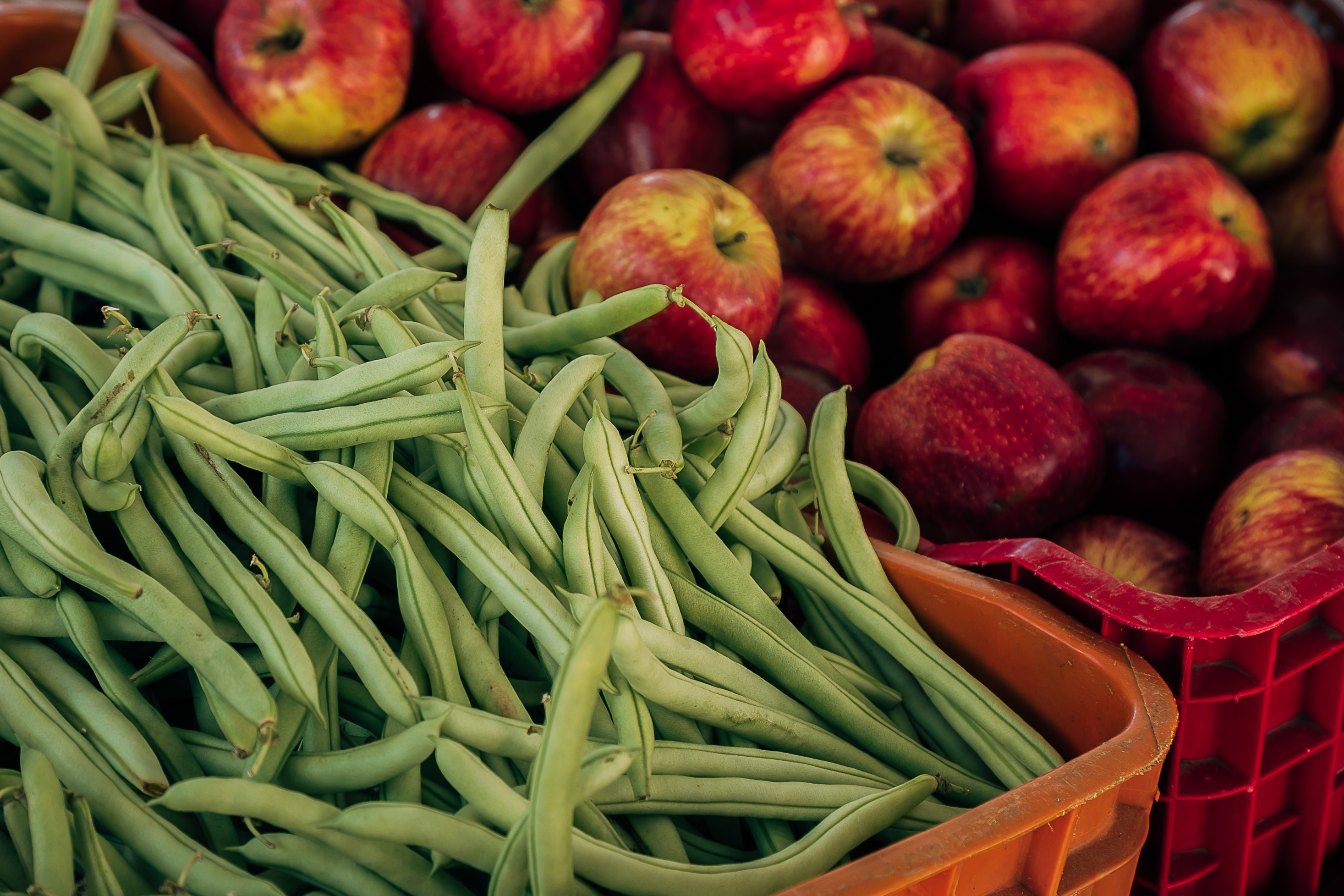 Ever consider adding delivering produce to the services you offer? You're definitely not the only one. Restaurant and grocery delivery in the U.S. is anticipated to rise in value to $99 billion by this year. What makes this service so beneficial to businesses, and how can you get started with incorporating it into your business model?
Here, we go over what you need to know about delivery, how to develop a fruits and vegetables delivery business plan, and how Silo can help you.
What is produce delivery?
Produce delivery is a service offered by growers or suppliers to directly transport fruits and vegetables to customers or retailers.
A produce business may operate on a wholesale level by trading with retailers. In this case, larger warehouses and transportation vehicles are often needed.
Other businesses work on a retail level, trading directly with consumers. This allows them to cut out the middleman and charge retail prices to earn more per item sold. Although deliveries are usually smaller, customers will be provided with fresher produce and offerings they may otherwise be unable to find at grocery stores.
The benefits of produce delivery for businesses and customers
Produce delivery has seen increased prevalence throughout the years, as consumers value their time a lot more and search for more convenient ways to get their food. After all, why drive to the store and wait in a long checkout line to buy your produce when you could have it delivered right to your door?
More often than not, consumers are willing to pay an added amount for delivery, as they don't have to leave the comfort of their own home. For retailers, it's an added bonus, allowing them to rest assured that their orders will be delivered safely and securely.
Vegetables and fruits delivery businesses have banked on this need for convenience, ensuring that fresh produce is delivered to customers in a timely manner. Nowadays, you'll find delivery with most produce businesses, as it can also help businesses more easily track the progress of their shipments.
How to get started with produce delivery
The most important part of building a vegetable and fruit delivery business plan is finding local suppliers who can provide you with quality produce at a reasonable price point. Having a reliable network of suppliers who offer low prices can ensure healthy profit margins.
While buying from larger distributors means paying lower prices, you'll also be buying a larger volume of produce, which can contribute to waste when it's not sold on time. Consider buying from smaller, local growers who may also offer specialty items to sell.
There are many things to consider when thinking about how to implement delivery into your produce business, including:
The type of produce you want to deliver

The kind of growers or suppliers you want to work with

The customers or retailers you want to sell to
Produce delivery also means you'll need the proper infrastructure in place to support the new service. This means investing in more storage space, refrigeration units, and vehicles for transporting goods.
If you're interested in expanding your produce business and offering delivery, there are also many places to start, some of which include:
Farm-to-table businesses

Food hubs

Local food co-ops (supermarkets that sell local, organic, and sustainable foods)
Tips for implementing produce delivery into your business
When implementing delivering produce, here are some tips to keep in mind:
First, think about whether delivery will extend to your entire business, or just a few products

Find growers or suppliers who share your values and who you'll have an easy time working with

Connect with customers or retailers who are interested in buying local, organic, and sustainable produce

Develop a business plan
Market your delivery services
As a produce business, it's important to market your delivery services as a willingness to accommodate a customer's needs and become a reliable source for them.
You'll likely need a website to make ordering and viewing your available inventory easier. Online ordering makes the process much more efficient, cutting down on the time spent on the back and forth while also allowing customers more autonomy.
Consider offering either a menu system (which involves simply listing all the available options for customers to choose from) or a subscription model (for orders at a weekly or biweekly delivery rate).
Consider that there's competition
It's important to keep in mind you're likely not the only business offering delivery services. Rising above the competition and building a loyal customer base means paying attention to what other businesses are offering, adapting to market changes, and distinguishing your service in unique ways.
For example, you could sell organically or biodynamically-grown produce and market your products in a way that lets customers know that they're supporting local farmers. You could also sell exotic fruits and vegetables that are hard to come by at affordable prices. Find a target market that works with what you can offer.
Common challenges of delivering produce
The produce industry grapples with a consistent problem: the perishability of fresh fruits and vegetables, creating a need for proper storage.
This issue remains with produce delivery, though arguably, since the product goes directly to the consumer or retailer, businesses will be more efficiently maximizing the product's brief freshness window. Nevertheless, careful handling until the product reaches the consumer is still a paramount concern.
To implement delivery into a produce business also requires a certain amount of capital, depending on the size of the company. You'll have to ask yourself questions like, how much of a demand is there? How frequently are you going to deliver? How big of a truck will you need?
The upfront costs of additional trucks (including gas expenses) could be several hundreds of thousands of dollars. You may also need to hire on more employees to meet delivery demands and warehouse dynamics may also change, prompting additional costs.
These are important factors to consider when thinking about implementing delivery into your produce business model.
Want to start delivering produce? Use Silo to get organized
If your produce business doesn't already offer delivery, making the change can be a lot to handle, which is why ensuring that your business operations are organized and ready for the transition is crucial. Many businesses invest in technologies like Silo to make their day-to-day operations more manageable.
Book a demo with Silo today, and check out Silo's capital offerings if you're looking to make an investment in infrastructure!