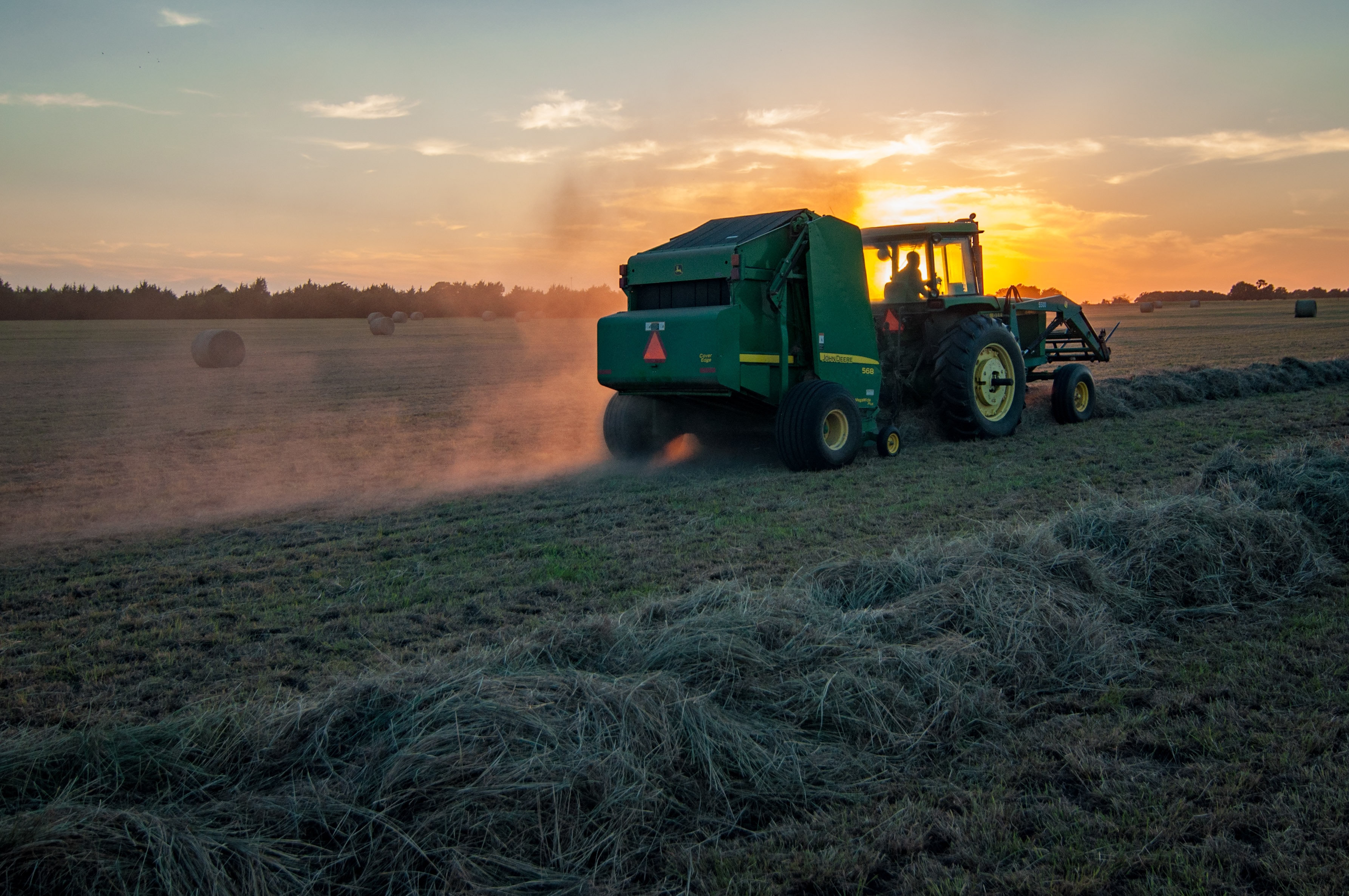 Growers often rely on tried-and-true practices that had, at one time, proved to be effective for the production and cultivation of food. However, as the population continues to grow, society will see a greater need for large-scale food production.
While imports are one solution, local agriculture is an important component of the economy and plays a pivotal role in its stability. Therefore, meeting demand will require innovation and a shift away from traditional agricultural practices. This may mean making use of automation solutions, digitization, and AI in agriculture.
This blog post will discuss how AI in particular can improve productivity and profits in agriculture. We'll also go over how fintech solutions like Silo can help grower-shippers optimize their operations.
AI in agriculture examples
Here are some examples that show how AI has the potential to boost productivity and profitability in the agriculture sector.
Automated weeding
AI can be used to detect weeds, with the data being transferred to robots that can then physically remove them with a laser. With computer vision, these robots can effectively differentiate crops and weeds, which results in weed management and removal that's both more efficient and environmentally-friendly.
Robotic units may come equipped with cameras and software capable of image recognition to precisely locate and eradicate weeds. Machine learning allows these units to successfully weed fields without causing damage to useful plants.
This application of AI in agriculture for automated weeding saves a significant amount of time and money on labor. Some units can kill up to 99% of weeds at a rate of 5,000 weeds per minute, which is much faster than any human. For businesses, this means greater cost control and an eventual return on investment.
Add to that the fact that automated weeding minimizes the amount of pesticides required, making operations more eco-friendly.
Precision growing
Another example of AI use in agriculture is with precision growing (i.e., the growing method that involves using information on the variability of crops to improve yields).
Advances in artificial intelligence and machine learning models have provided growers with huge volumes of useful data relating to temperature, soil conditions, water consumption, and weather predictions. While data acquisition has never quite been a problem, AI has improved the relevance and accuracy of this information.
Additionally, AI allows growers to act based on this plethora of data, as they can perform real-time analyses on factors like the best types of crops to grow and the most optimal time to plant seeds to increase their yields.
Predictive analytics for sowing time
AI's predictive analytics have also been used to optimize sowing time.
For instance, researchers at the International Crops Research Institute for the Semi-Arid Tropics (ICRISAT) created a predictive analytics tool to identify the best time to plant seeds to get the highest possible yield.
Predictive analytics uses information on the condition of the soil, making suggestions for fertilizer while providing a 7-day weather prediction to empower growers and help them with decision-making.
Strategic spraying
AI technology has allowed for the application of intelligent spraying tactics, helping to dramatically cut down on the usage of herbicides and pesticides.
Drones and robots powered by AI have the ability to accurately target regions affected by weeds, reducing the likelihood of contamination and environmental harm.
Grading and sorting produce
AI used in agriculture is also revolutionizing the grading and sorting of produce.
Computer vision technologies, powered by AI-driven algorithms and systems, assist with the precise and automatic evaluating, sorting, and grading of produce based on their size, shape, color, and other features.
This technology effectively reduces the amount of human work required while maintaining quality standards, as it can recognize flaws, color variations, and other undesirable characteristics, guaranteeing that only high-quality goods make it to market.
Silo is the best solution to boost productivity and profit
Needless to say, AI in agriculture has various uses to improve production and efficiency. To get and stay ahead of the competition and effectively manage operations, businesses will need to make use of cutting-edge solutions.
Along with AI, consider things like alternative funding and Enterprise Resource Planning (ERP) platforms. Silo is a future-forward fintech solution that helps small and medium-sized supply chain businesses.
With Silo Capital, you'll gain access to the financial resources required for growth. Whether it's funding for your invoices or a cash advance to invest in expansion, we provide businesses with simple and discreet access to working capital. No need to rely on traditional avenues for funding anymore—Silo is here to help.
And if you use the Silo platform, you'll have actionable and useful insights on hand to streamline core operations. We recognize the power of data, and so, our additional ERP platform provides useful and actionable insights to help you make better decisions. With data readily available, you can focus on increasing sales based on accurate information.
If you're a grower, consider talking to your business partners about how they can benefit from the Silo suite.
Book a demo with Silo today!