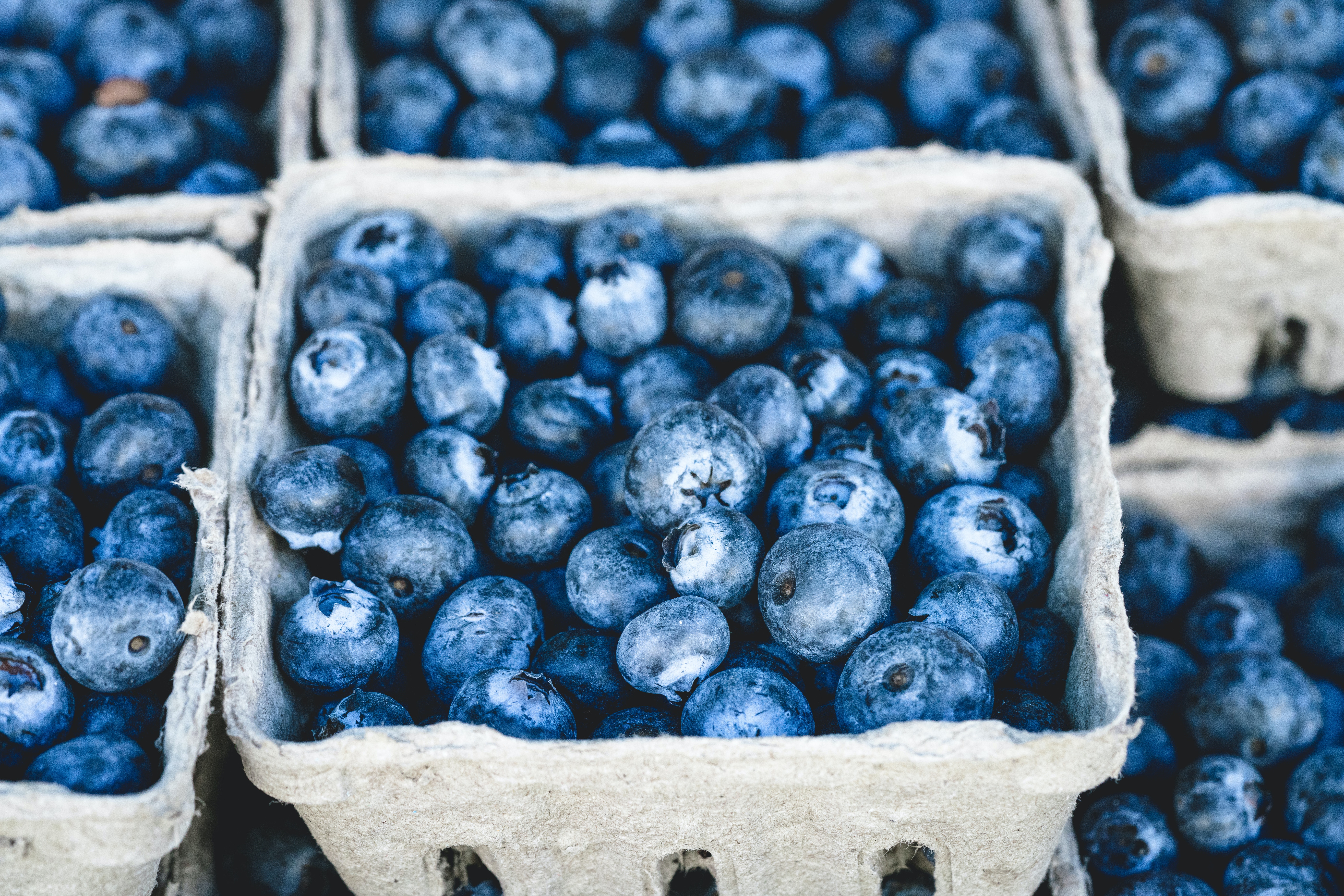 The International Blueberry Organization recently released The Global State of the Blueberry Industry Report for 2022. The report provides readers with concrete data and informs on trends occurring in the blueberry industry worldwide. This information and analysis is highly valuable for produce businesses, who can benefit from informed decision-making based on this report.
Here's a summary of what you need to know about The Global State of the Blueberry Industry Report, which details the state of the industry and where it's headed, as well as how Silo can provide your business with the necessary capital to thrive.
What is the International Blueberry Organization?
The International Blueberry Organization (IBO) is a global organization that gathers industry leaders around the world who deal specifically with the importing and exporting, selling and buying, and marketing of blueberries worldwide. This includes government organizations, producers, marketers, and associated businesses.
The main aim of this organization is to establish a sense of cohesiveness for the global industry as a whole. Its mission is also to promote the common interests of blueberry growers and marketers by:
Providing pertinent information

Identifying challenges and barriers for growth

Suggesting practical solutions

Exploring opportunities for improvement
Overall, the organization exists to ensure the health and sustainability of the blueberry industry, with the end goal of increasing the consumption of blueberries around the world.
The Global State of the Blueberry Industry Report
The Global State of the Blueberry Industry Report is a comprehensive report that provides insight and up-to-date information on trade statistics for every country, estimations for production on a global scale, and key industry trends and challenges of relevance.
The report is a vital resource as people on all levels of the blueberry supply chain aim to make more informed decisions, with the co-author and editor of the report stating that "a more informed industry is a healthier industry."
A summary of The Global State of the Blueberry Industry Report's findings
The blueberry report indicated that the volume of fresh and processed blueberries worldwide has reached a peak of 1.8 million metric tons—that's a lot of blueberries!
Here are some more specifics concerning The Global State of the Blueberry Industry Report's findings.
Industry challenges
In 2022, the industry has continued to face a number of challenges. Here are the ones that the report highlights as the most prominent.
Input inflation
On the supply side, input inflation is a consistent problem that significantly impacts the produce sector. Inflation has negatively affected most supply chain and farm inputs, including fertilizers, gas, procurement of containers, and packaging materials.
Logistical delays
For the produce industry, delays can be incredibly detrimental. Logistical delays in getting blueberries to market have been especially prevalent this year (particularly in the Southern Hemisphere), creating issues for availability and supply growth.
The blueberry report notes that the only ways to properly address these delays are to improve shipping times, secure more options for shipping, and provide growers with capital to allow them room for reinvestment.
Climate change
As the climate crisis worsens, growers are being hit hard with weather conditions that have affected blueberry production. Production windows all across the world are being disrupted by:
Droughts

Floods and frequent, unexpected rain

Warmer temperatures that have reduced yields, caused an increase in pests, and forced earlier harvests
Leading countries
The report includes important analysis on the global blueberry market as a whole. While some regions are struggling to compete in the industry, others are flourishing and experiencing great success in demand and growth.
China, in particular, now leads the world in blueberry production by volume, though nearly all of the fruit is consumed domestically. The U.S., Peru, Chile, and Mexico trail shortly behind, with Mexico replacing Canada this year in fifth place.
Industry growth
The blueberry industry as a whole has experienced significant growth, with planting and production forecasted to exceed 3,000 (000) MT by 2025 on a global scale. This growth has been driven primarily by increases in yield (with one-third of growth attributed to this) and new plantings.
Increased demand for quality
More than ever, consumers are demanding better quality in the blueberries they're buying. Produce businesses will have to work to deliver value to a growing customer base. The result of this increased demand for quality has accelerated innovation, with strides being made in post-harvest systems, the implementation of new genetics, and overall farming practices.
What the report's data means for produce businesses
So what does the data and analysis in The Global State of the Blueberry Industry Report mean for the blueberry industry and for produce businesses?
Increased opportunity
The consumer base for blueberries has been diversifying and expanding, with consumers from varying income brackets opting to buy more of this nutritious berry in the past year. New markets for blueberries are also developing, allowing businesses plenty of opportunity to expand and break into this market.
Anticipated difficulties
Despite industry growth and opportunity, businesses should also anticipate some difficulty in supply chains. The COVID-19 pandemic has had a lasting effect on the industry, disrupting the global economy in ways that have made recovery quite difficult. Demand for blueberries has remained consistent, though meeting that demand has proven to be a challenge.
Other factors that are expected to cause issues include geopolitical upheavals, particularly in Eastern Europe, that will affect supply.
Get access to capital with Silo
The International Blueberry Organization's Global State of the Blueberry Industry Report is a valuable resource for produce businesses. If you're looking to break into the blueberry market or expand on your current business, you'll likely need working capital.
Silo Capital gives you simple and discreet access to working capital, so you can accelerate your growth journey without missing time sensitive opportunities or the rigid payment plans associated with standard bank loans. You get funded instantly so you can invest in your business and sell more product, or expand into new markets.
With Silo's capital offering, you'll be able to provide your customers with more flexible terms, allowing you to build preferred partnerships with vendors.
Book a demo with Silo today!