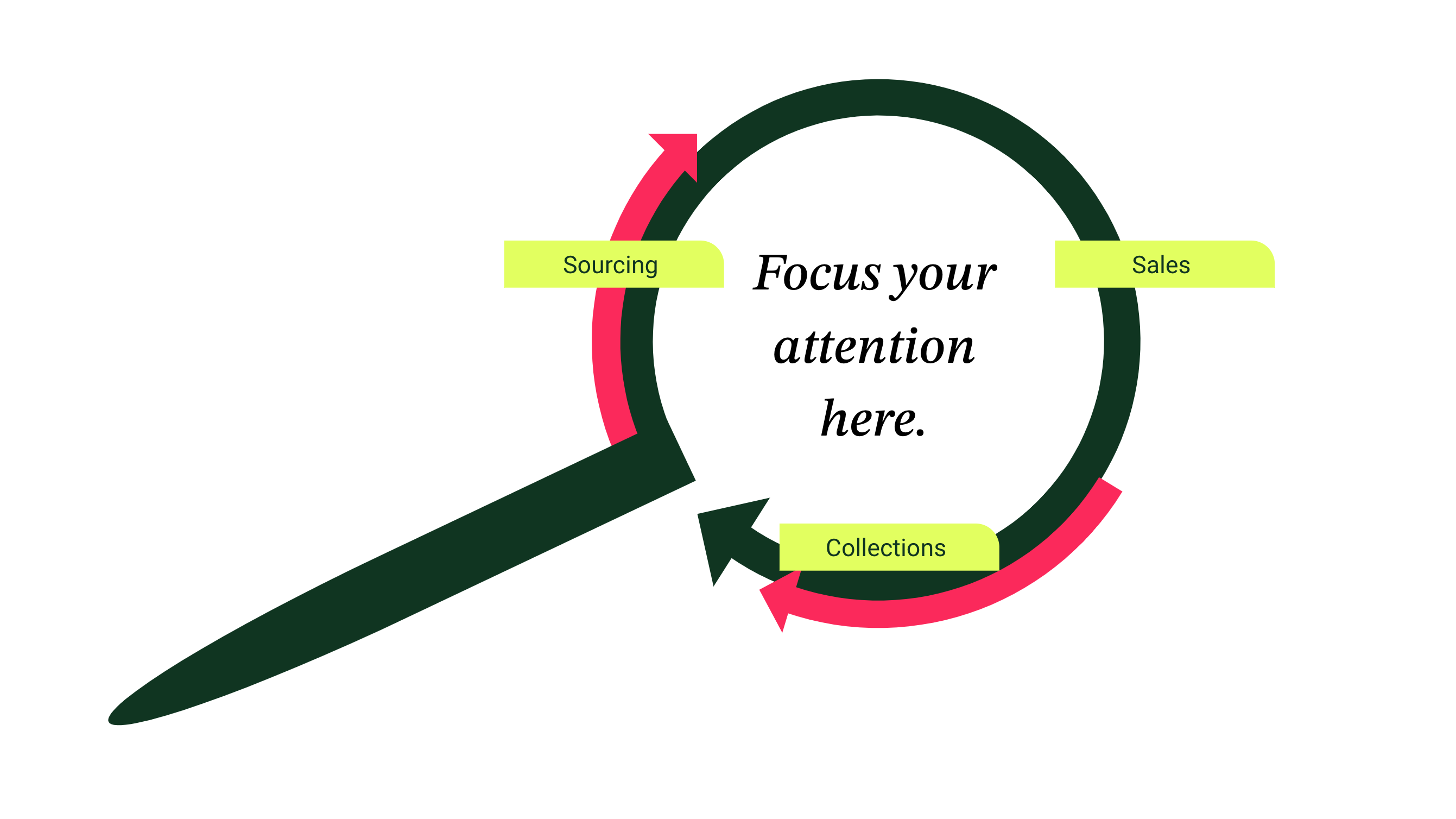 The Cash Conversion Cycle (CCC) is a financial metric many savvy business owners use to gut check their cash flow health. Through understanding how to optimize outcomes across the three key processes that make up your CCC (sourcing, selling, and collections), you'll be able to operate more effectively, respond to market changes more quickly, and execute on growth opportunities more confidently.
The most effective tools modern day businesses should use to improve each key process within the CCC is modern technology and working capital. While technology optimizes workflows, surfaces valuable insights, and reduces errors that eat up your business's valuable time and resources, access to working capital fuels and speeds up your CCC, enhancing the possibility to execute on growth opportunities that level up business operations.
Ask yourself the following three questions while challenging yourself to think about how technology and capital could better help you enhance your process outcomes:
What could we do to more strategically source our inventory?

What could we do to better optimize the sales of our inventory?

What could we do to speed up the time it takes to turn the invoices of those sales back into working capital?
Revisit these questions with your team often to unlock operational efficiencies that will set your business apart from your competition. If you are interested in learning more about the power of your cash conversion cycle and what other modern day produce businesses are doing to optimize their cash flow health, download this eBook.
By understanding how to calculate, baseline, and improve your CCC you'll be setting your business up to achieve fast, healthy growth that results in long term success.