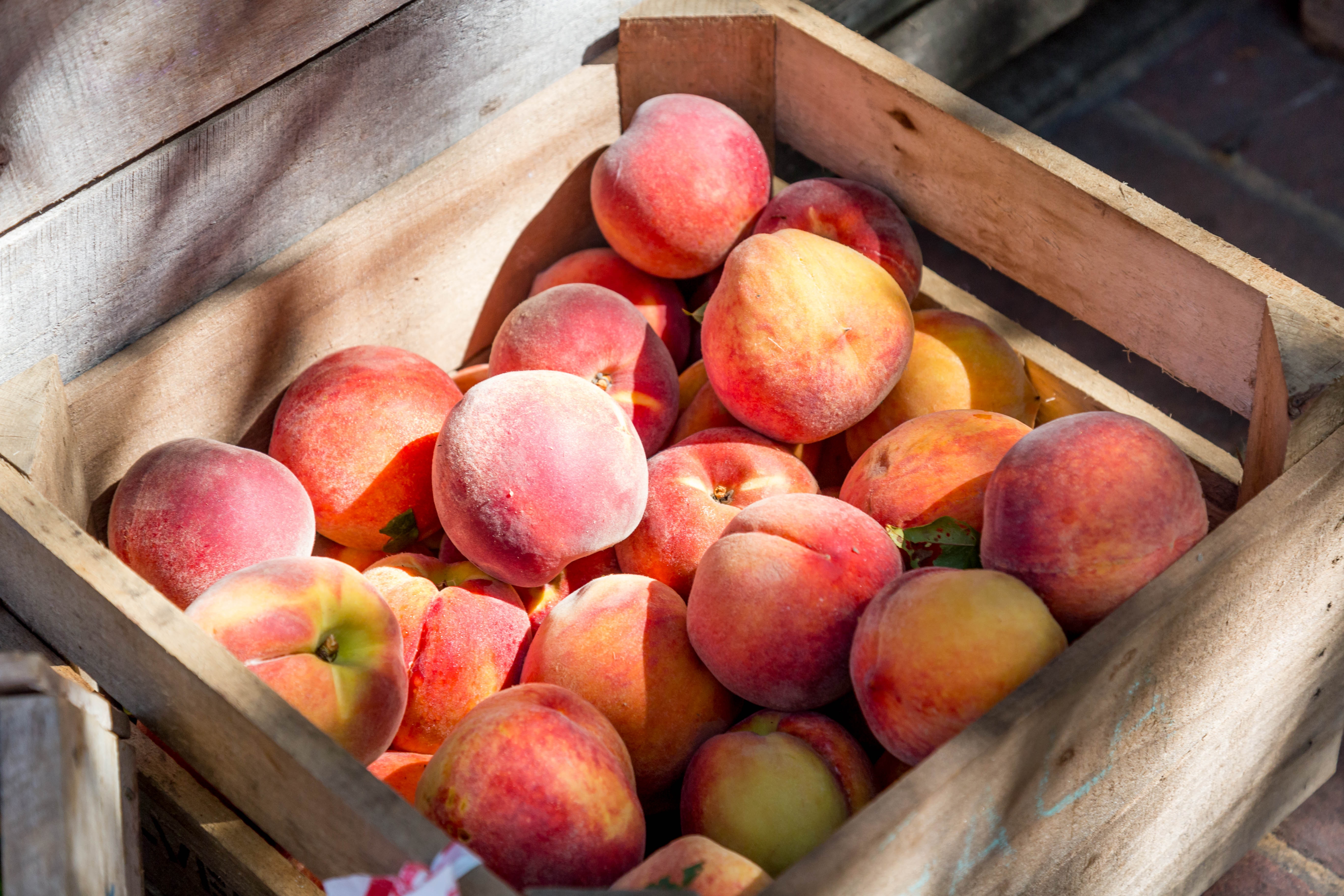 Recent weather fluctuations have had a significant impact on pricing for various food and fresh produce items—namely peaches.
Peach prices have emerged as a subject of considerable concern and significance in 2023, and businesses operating in the food and produce industry must keep a careful eye on prices affected by ongoing shifts in the market's supply and consumer demand.
Keep reading to understand the main factors and contributors to these dynamic shifts as we look into detailed reasoning behind recent price hikes. We'll also go over how each peach-producing region is faring this year.
Why peaches are becoming more expensive
A combination of increased consumer demand and limited market supply has led to a gradual and consistent rise in the cost of peaches.
Contributions to the considerable rise in pricing have been, for example, an inadequate supply of peaches in Georgia and a later-than-expected start to the peach harvest in California.
According to data from retailers, the average price for peaches in supermarket retail shops was $1.70 per pound in June 2023. This is a significant increase from the average price of $1.54 per pound during the same time period in the previous year.
This pricing increase has been seen at both grower and retail levels, with the average fob price for peaches in the United States hitting $33.45 per carton, an increase from the previous year's price of $20.50 per carton.
A regional overview of peach production
Let's take a look at some notable highlights for each peach-growing region that have impacted the price of peaches.
Issues with peach production in Georgia
A string of bad weather events have contributed to a less-than-ideal peach harvest in Georgia in 2023.
Above-average winter temperatures have prevented peach trees from getting a sufficient amount of chill hours to produce a healthy harvest. The situation worsened in March when a cold snap caused devastating losses.
Producers in Georgia have suffered as a consequence, with some having reported just 5 to 10% of their normal harvest. Growers going forward have turned to bagging fruit in the field rather than utilizing packing lines in an effort to salvage what's left.
Mildly better peach production for South Carolina
Peach production (and consequently the price of fresh peaches) in the adjacent state of South Carolina has been negatively impacted, but to a lesser extent than in Georgia, which has seen a steep fall in output.
Some producers in the Ridge growing region of South Carolina have reported having as little as 10% of a complete harvest, while others had over 20%. Despite the severe weather, though, a few growers were able to salvage at least 30% of their harvest by using wind machines.
In spite of difficulties, it's anticipated that South Carolina will have a greater amount of peaches than Georgia, though it's possible that a significant portion of it may not be packed.
It's anticipated that the season will be over in South Carolina by the beginning of August.
Promising peach production for New Jersey
In contrast to Georgia and South Carolina, New Jersey forecasts that in 2023, it will have a successful peach harvest, impacting peach prices.
Industry experts have reported bumper yields of around 95% of the state's orchards. This optimistic prognosis presents a chance for peach growers in New Jersey to supply the market at a time when other areas are facing substantial shortages.
A healthy peach harvest in California
California is the leading provider of peaches in the United States and is arguably the biggest factor in the cost of peaches.
Despite the difficulties experienced in other states, California is in a good position in terms of supply and yield. According to the California Fresh Fruit Association, the state's peach harvest is in good health, and the quality of the fruit grown there continues to be exceptional.
The good outlook is due, in part, to the combination of suitable chill hours and a limited amount of tree stress.
Growers in California are optimistic about the remainder of the summer and are reporting an uptick in activity as the growing season continues. This is despite the fact that the harvest began a little later than expected.
Remain profitable during supply fluctuations with Silo
Navigating rapid changes in peach prices and overcoming the hurdles created by inflation means staying informed and making use of the right resources.
With Silo Capital, businesses gain access to an alternative means of financing to keep their operations running smoothly in spite of market volatility. The working capital provided by Silo not only helps businesses build stability, but also scale when most necessary.
Silo has been gaining traction in the market for being one of the most effective fintech solutions, offering an easy to use system, built on the foundation of modern technology. Streamline operations, surface valuable insights, and make more business driven decisions with Silo.
Book a demo with Silo today!