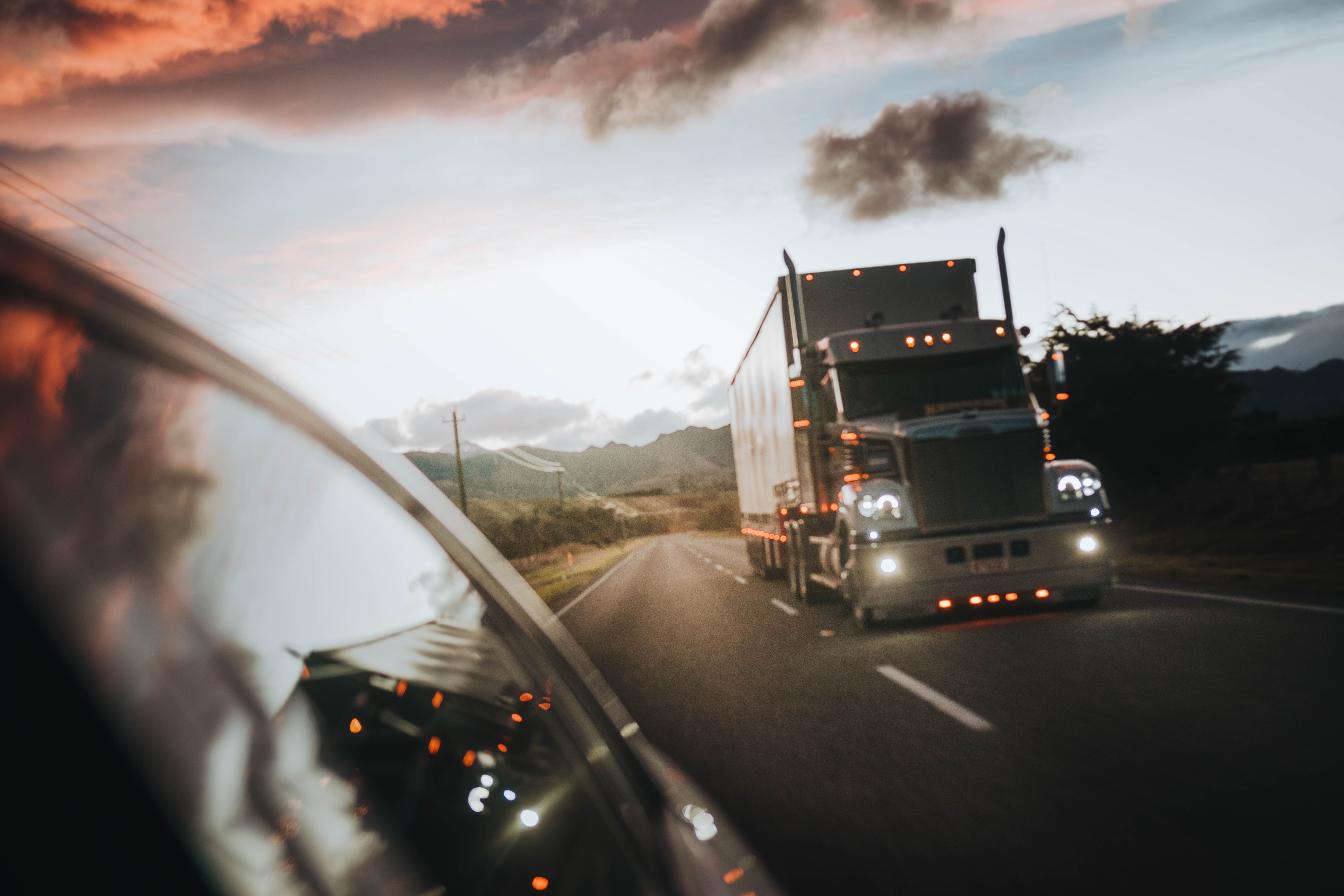 The produce industry is unique in that its products have some of the shortest shelf lives, which makes properly handling and shipping them all the more important. After all, a delay of even a day or two in this industry can make a huge difference.
A brief product life cycle period means that due diligence is required in planning produce transportation to maximize shelf life.
Sending products that end up spoiled along the way not only results in monetary loss, but can damage trade relationships by reducing trust and reliability.
Here's how to ship produce efficiently to minimize delays and ensure your products arrive in perfect condition, and how Silo can assist you in the process.
Find the fastest and most cost-effective shipping service
The best way to ship produce successfully is to ensure you're choosing the right carrier and transportation service.
Note whether they're properly communicating upon initial contact, since this will lay down the foundation of your business relationship. It helps to ask yourself the following questions:
What paperwork are they asking for to remain compliant with regulations?

How flexible and fast is scheduling?

Will they be able to address any problems that arise during transportation sufficiently?

Are their rates reasonable?
Vetting and verifying the partnership company you'll be working with can prevent loss and reduce waste, saving you time and money.
Getting produce to its destination as quickly as possible to maintain freshness should be a top priority. Generally, it's ideal to find carriers that can deliver within a 24-hour window, with overnight shipping guaranteeing that your products will still be fresh upon arrival.
Even so, express shipping can be pricey when working with major couriers, so it's important to also consider where you can save money to prevent impacting your profit margins.
Businesses can secure better transportation rates by using online shipping platforms. Platforms like Silo that let you book freight can provide you with affordable shipping and quicker quotes⁠, while also facilitating communication. It's best to find platforms that offer tracking, temperature control, and excellent communication capabilities.
All in all, finding the fastest and most cost-effective shipping service can save you a lot of time and money in the long run.
Pay close attention to temperature control
When it comes to how to transport fresh vegetables and fruit, temperature control is one of the most important factors in preserving freshness and preventing perishability. Extreme temperatures can easily cause spoilage, so it's crucial to ensure products remain at a safe and consistent temperature during transit.
It helps to know the recommended temperature range for each product you're working with. Louisiana State University's Agriculture Center recommends these temperature ranges for food safety in storage and transportation:
32 to 36 degrees Fahrenheit for leafy greens (such as cabbage, lettuce, and kale) and berries (such as blackberries, blueberries, and strawberries)

45 to 50 degrees Fahrenheit for beans, peas, and citrus fruits

55 to 65 degrees Fahrenheit for pumpkin, squash, tomatoes, and honeydew melons
Some temperature control methods include using refrigerated trucks and making sure warehouses are considerably cooled for storage.
Wondering how to ship produce with preparation in mind? Before transportation, all fruits and vegetables should be cooled to their ideal temperature range. When warm food cools, the result is condensation. Since remaining moisture feeds bacteria, this should be avoided at all costs during shipping.
Products should be packaged to minimize dampness as much as possible and placed in dry conditions.
Use the right packaging
A large part of temperature control involves correctly packing fruits and vegetables.
Products are typically shipped in foam containers lined with cooling or freezer packs made of gel or plastic, waterproof lining, and absorbent padding to soak up any remaining condensation.
A thick container (about 1.5 inches thick) will ensure better insulation, keeping items cool so they don't exceed their comfortable temperature range during the journey. Products are also often sealed in plastic to keep them dry and lock in freshness.
In addition to temperature control, the right packaging is essential for how to ship fresh produce safely, protecting inventory from physical damage.
If you're using cardboard boxes, they should be new and sturdy. Ideally, they'd also be well-sealed on all sides and marked on the outside with "Fragile" or "Keep Refrigerated" labels.
To protect from bruising or punctures, ensure that boxes are bubble-wrapped, padded, or filled with packing peanuts. Shrink wrap is particularly useful due to its puncture-resistant nature.
If you're concerned with the amount of plastic and waste that goes into wrapping up products, there are options for eco-friendly packaging, such as biodegradable packing peanuts and air cushions that can be recycled.
The key to correctly packaging your produce for transportation is ensuring that everything is secure and properly sealed.
Document everything
Traceability is a fundamental capability in how to ship produce, and documentation is a large part of being able to backtrack a lot's given status.
Properly filling in all the initial paperwork can save a lot of time and confusion. Documentation involves, for example:
Shipping labels, which identify the contents of a package

Customs declarations, showing a description of what's being imported or exported

Compliance information for truckers and shippers
Once you've completed all the necessary documentation for shipping, remember to archive it for future reference.
Communicate with partners
Effectively communicating with shipping companies can improve the speed and efficiency of transporting your produce, so it's vital to establish a good line of communication.
It's also important to regularly communicate with customers, updating them on the status of shipments to save them time and undue worry. If needed, it may help to establish a clear shipping policy.
How Silo helps with efficient produce shipping
The best way to ship produce is to improve how your business operates. One of the easiest and most practical methods of doing so is by modernizing your operations with technology.
Silo makes produce transportation easier, simplifying it through fast and cost-effective freight booking. We communicate with providers on your behalf so you can focus on what's important.
You'll receive quicker quotes with the most affordable rates. All you need to do is plug in an order's information for an instant cost estimate.
You can also centralize all expenses for a connected cost-tracking experience. Silo links freight expenses to your orders so you can easily identify breakeven rates.
Book a demo with Silo and benefit from the Silo platform's many features!