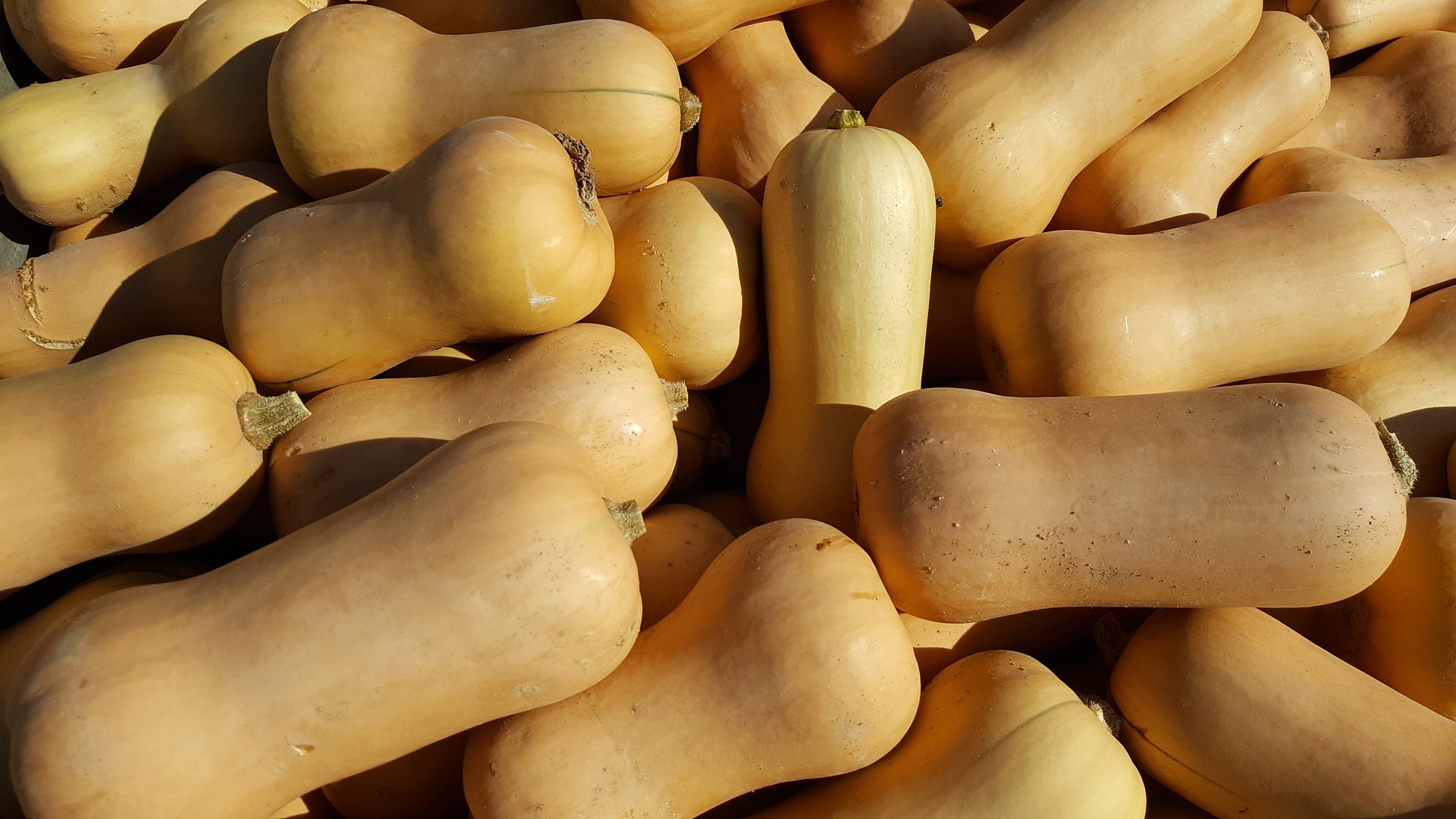 With summer coming to a close, many look forward to cooler weather and heartier meals in September. Every year, the produce market follows suit, with certain September fruits and veggies selling better than other produce that's fallen out of season.
Paying attention to seasonality can help you significantly increase profits. While different areas of the U.S. experience produce peaks at different times, it's important to know generally what's trending in the market for more informed purchasing and selling.
Demand from consumers to have different types of produce available all year round has also forced the industry to accommodate, but knowing when produce is at its freshest and at its highest demand can not only increase sales, but save you as a distributor the hassle of storing excess before it's sold off.
Following trends found in farmers' markets, here is a September produce guide for whole distributors. We also go over how Silo can help you leverage market trends for higher profit margins.
In-season September fruit
September marks the transition period between summer to autumn, and with it, the decline in popularity of fruits like watermelon and strawberries. Here are the holiday and weather-appropriate fruits that replace them every September.
Blackberries
Blackberries are commonly associated with summer, but their popularity remains through to the beginning of autumn.
They're popular with customers due to the fact that they can be eaten easily as a snack, and are favored for their tart quality, which balances out overt sweetness when cooked into desserts. They're also often used in cocktails and salads.
One thing to note is the fact that blackberries are soft, and are therefore more prone to damage during shipping and handling. This is usually counteracted by buying batches that are harvested earlier (and thus harder on the outside), or purchasing varieties that are firmer.
Plums
The peak season for plums occurs in July and August, but they remain in season during September, up until October.
Plums are loved by customers for their versatility, as they can be made into jams and sauces, baked into desserts, or used to add dimension to savory meats like chicken and pork. Especially on the cusp of autumn, plums are a popular choice for the changing seasons.
The good thing about plums is that they hold up well during shipping and handling compared to other stone fruits like apricots, nectarines, and peaches.
Tomatoes
Coming off of summer, tomatoes in September are at the tail end of seasonality. Of course, the seasonality of this September produce depends on the geographical climate you're operating in and the variety you're selling. In most climates, most varieties extend into September, with cooler western climates lasting until November.
Popular September varieties include roma, heirloom, and cherry tomatoes. For consumers, these types are best used in salads and soups.
Figs
Most varieties of figs are in season from early summer to fall.
Figs are loved by customers since they're easy to eat—both the skin and the flesh can be enjoyed raw. The fruit can also be made into a jam, added to yogurt or oatmeal, be made into appetizers like stuffed figs, or baked into desserts like figgy pudding.
The catch is that figs are hard to ship due to their high perishability. Therefore, it's best to buy them from local suppliers to reduce the distance needed for transportation as much as possible.
Apples
There's a reason that autumn is known as apple season. This September fruit is in season throughout all of fall, and although apples are also sold year-round, cold-storage facilities can only do so much to keep them fresh. By the time they're consumed in the spring, summer, or winter, they're much more likely to be mealy and less crisp than when they were initially received.
Popular varieties of apples include jonagold, yellow golden delicious, red delicious, and ambrosia. This fruit is favored for its portability and can be consumed raw, or made into applesauce or jam. A common use for apples in the autumn is baking them into an apple pie.
In-season September vegetables
September sees a shift from lighter vegetables to heartier, more filling, and more substantial vegetables. Here's what's in season for September.
Butternut squash
Although summer squash (like yellow squash and zucchinis) is still in demand at the beginning of September, you'll notice a significant change in seasonality by the end of September, with a transition in popularity to thicker-skinned winter squash like acorn and butternut varieties.
Squashes are trendy in the autumn, as they're good for making into soups as the weather cools. They also make good purees, are great in salads, and can be roasted with herbs.
Corn
Corn (especially sweet corn) is usually associated with the hot summer months, but its demand continues into September.
Consumers love corn during this period in time, as it's popular during the late summer barbecues and the early fall celebrations. It can be eaten on or off the cob after being buttered or salted, roasted or grilled, added to soups, or in a curry or salad.
Pumpkin
Pumpkin is another September produce that fall is known for, especially with the impending Halloween season in October. In fact, there's a significant uptick in pumpkin sales from September through December, with the Produce Market Guide recommending that businesses start promoting pumpkin sales in September.
Pumpkins are a safe choice for wholesale distributors, as they're favored by consumers for their versatility during the autumn months. They're commonly made into purees or used in stews or soups, and their seeds can also be roasted. As autumn approaches, pumpkin pie also becomes a great crowd-pleaser, which in part explains the high sales volume.
Potatoes
Although they're available all year round, according to PotatoPro, the majority of potatoes are harvested in the months of September and October. These September vegetables are one of the main crops that see increased popularity in September.
Customers love potatoes during the cooler months since they're filling and can be stored for relatively long periods of time. They can also be used in a variety of ways, whether baked, mashed, steamed, fried, and so on.
Sweet potatoes come into season starting in September. When properly stored, they can last for nearly a year without any difference in quality, making them the vegetable of choice for many consumers.
Sweet potatoes can also be prepared in many different ways, including in soups, grilled and roasted for barbecues, and made into chips.
Leverage seasonal trends with Silo
When you want to take advantage of seasonal September fruits and vegetables opportunities, use Silo to leverage seasonal trends.
Silo lets you view market data and trending produce based on seasonality and environmental factors, so you can buy before the market peaks to optimize profits. Gain insight into historical data to drive higher profits and seize opportunities quickly.
Also, check out Silo's produce-focused capital offerings, to aid you. Cash flow dips are a huge challenge in the produce industry and Silo can help you confidently, and swiftly, execute on market opportunities. Customers like Carcione's Fresh Produce have used a combination of Silo's market insights and Instant Pay to strengthen vendor relationships and increase revenue.
Book a demo with Silo today!