Lot Tracking & Traceability
Produce tracking software that eliminates the guess work.
Increase visibility and accurately source the details of your produce.
Know your inventory.
Expand your field of vision with comprehensive lot tracking and produce traceability tools within seconds.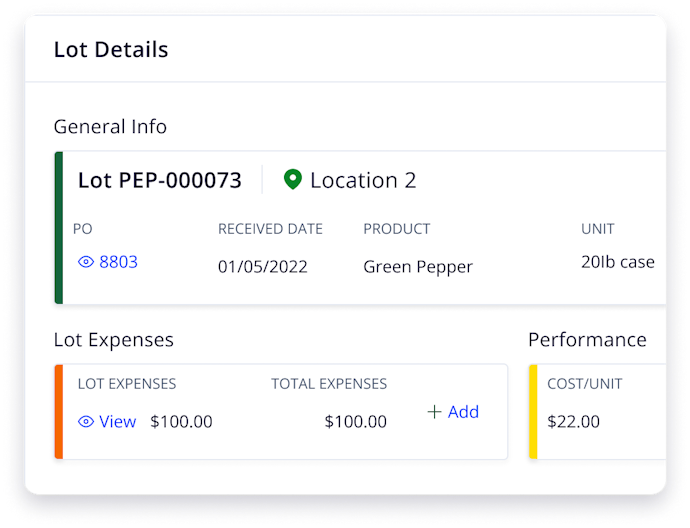 Produce traceability, with deeper transparency.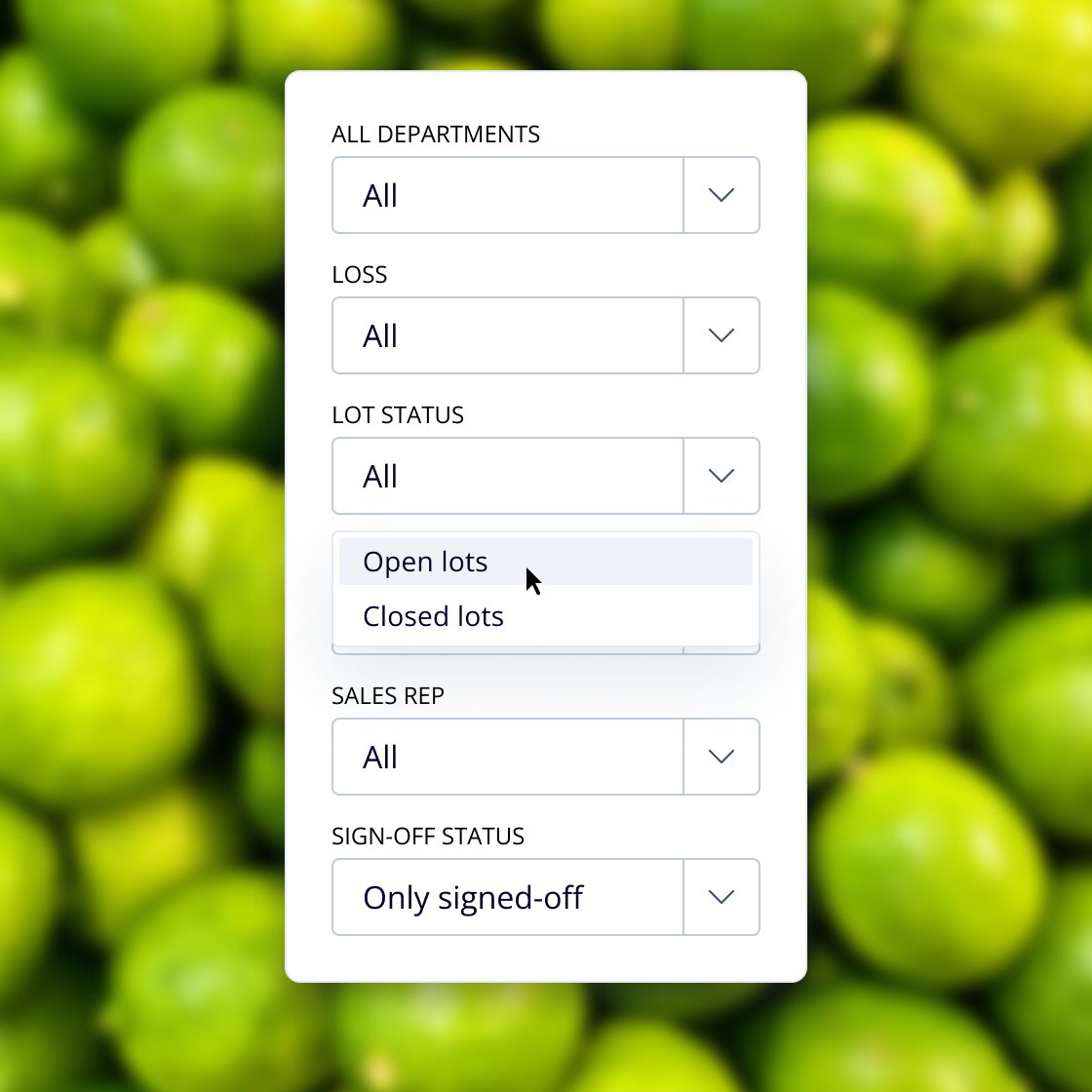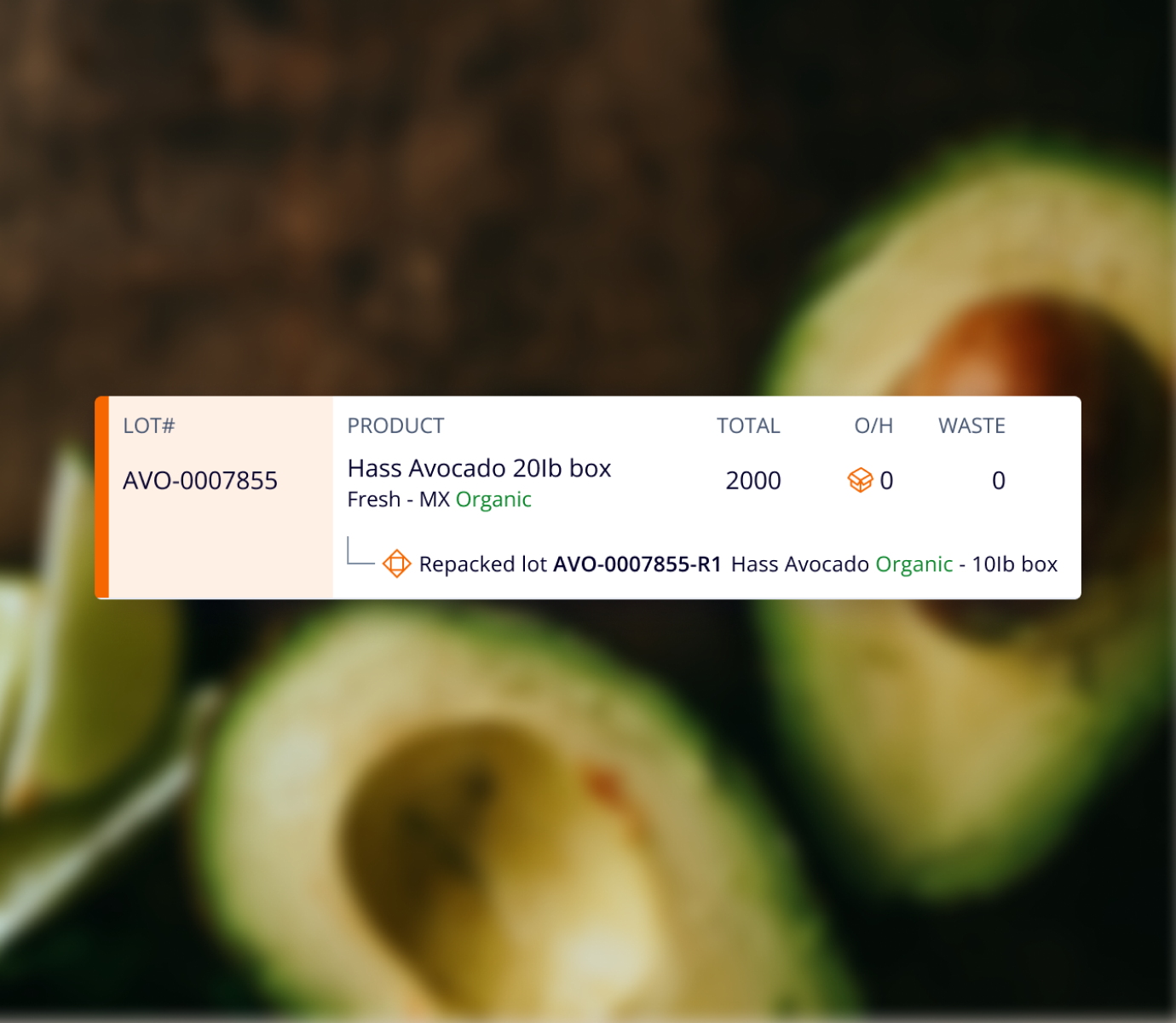 Valuable performance metrics.
Certainty without the headache.
Improve administration and communication with Silo's produce traceability software.
Lot level insight.
Easy-to-read information a click away.
Work efficiently.
Stop the digging. Immediate produce traceability and insight.
Increase organization.
Establish and maintain order with automated and organized lot details.
Improve communication.
Pull from accurate records to reduce confusion across teams.
Informed, fast action.
Quicker decisions, with positive business outcomes.
"It allows visibility that we didn't have before. And less mistakes means less time."
Tom Wheeler
Manager at S&L Produce
Want to book a demo with us?