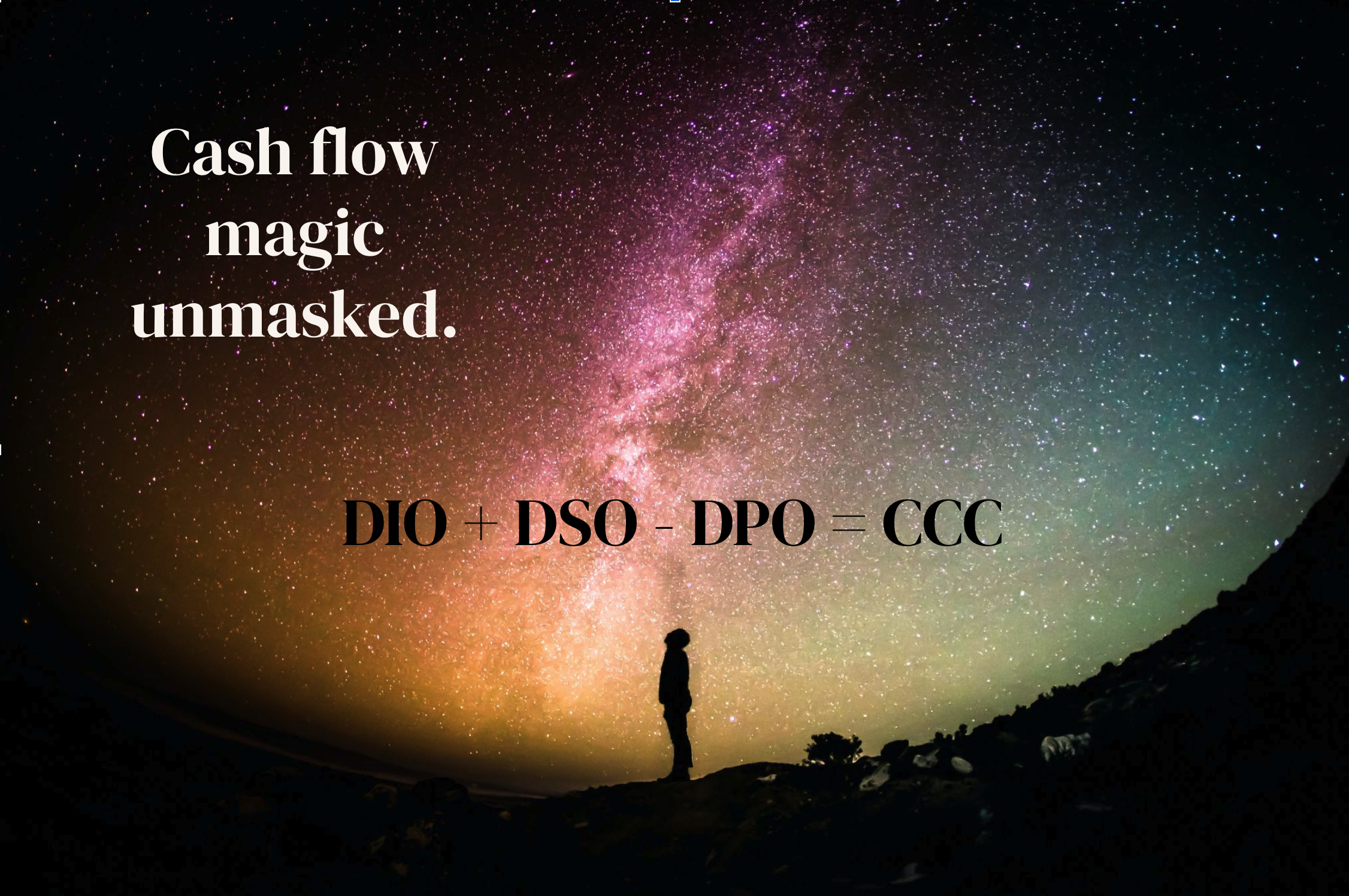 Many businesses that have a desire to grow face fundamental challenges maintaining control over their cash flow. At Silo, we look to partner with them, not only deliver the tools that optimize business outcomes, but highlight business concepts that can further help them promote healthy growth.
While full control of cash flow can be complicated, a helpful concept that we've found to benefit the businesses we work with, is through the understanding and mastery of the Cash Conversion Cycle (CCC). Understanding how to effectively manage your CCC, a formula that measures the time it takes for a company to turn inventory into working capital, differentiates healthy, fast growing companies from the rest.
Silo's fintech platform surfaces data insights that can be used to better manage logistics, relationships, inventory, accounting, payments, and capital, bridging data gaps and providing businesses with unparalleled cash flow visibility and control.
Learn more about how you can achieve faster, more sustainable growth by calculating, baselining, and improving your CCC today. Once mastered, your business will have a true edge over your competition, the means to weather market dips, and the ability to take action on growth opportunities, when they present themselves. Download it today.